Are Public Restrooms Key to Containing COVID-19?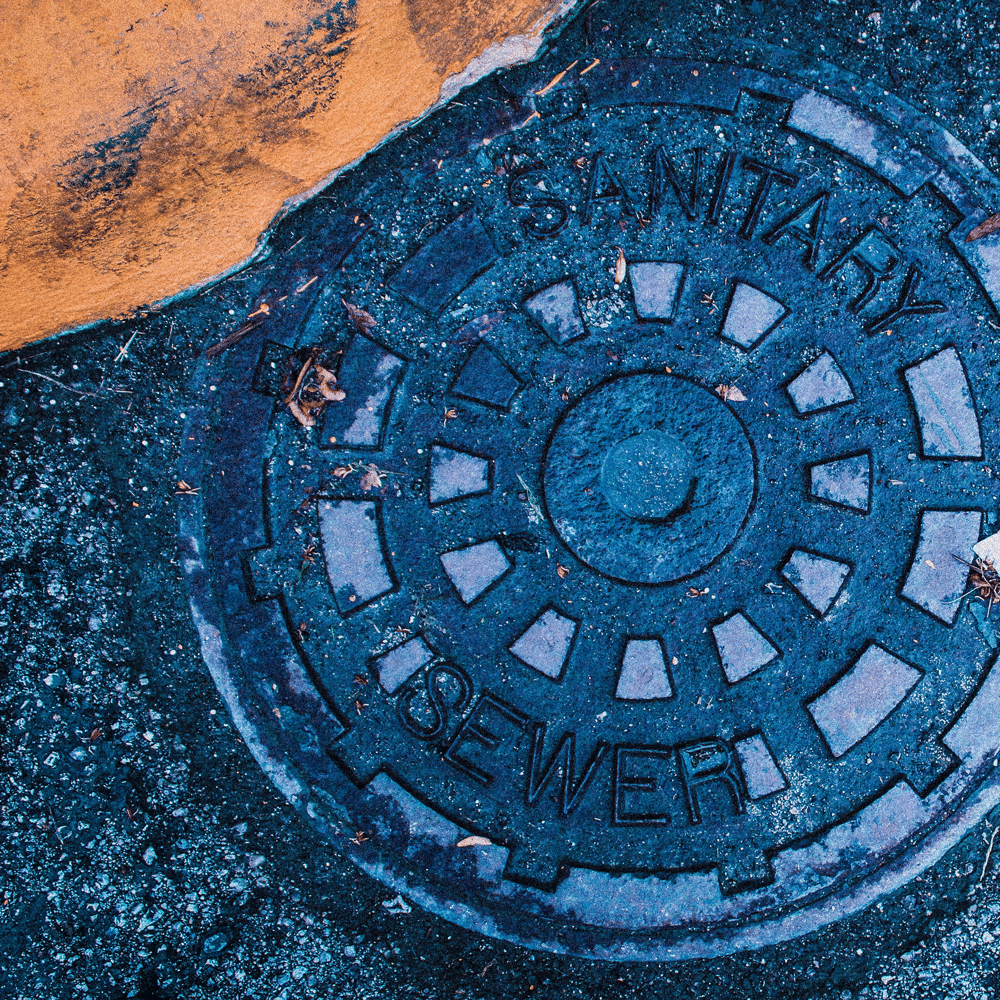 Toilet partitions for public restrooms are our primary area of concern at Partition Plus. Every day, we help customers find the best stalls and washroom accessories for their project and budget. As you might expect of a company that sells bathroom stalls to professional and DIY customers across the entire United States, we take notice on the (admittedly) infrequent occasions when shared-use bathrooms pop up in the news. As communities worldwide continue to combat the spread of COVID-19, reporting on the concept of wastewater surveillance testing has increased, and with it, conversations about public restrooms. We thought it'd be interesting to give our take on wastewater testing as it relates to COVID-19 and what it could mean to the toilet partition and washroom accessory industry.
What is Wastewater Surveillance Testing?
For those unfamiliar, wastewater surveillance testing is the scientific analysis of sewage (a group's collected waste) to detect disease. The feces of a person infected with the SARS-CoV-2 virus contains substances not present in waste from an uninfected person. It seems (judging from how medical professionals currently conduct COVID-19 testing) that other sampling methods are more appropriate for individual testing – such as nasal swabs. However, public health officials and other administrators may use wastewater surveillance testing in concert with personal testing to develop a complete picture of a particular community's health.
Why is Wastewater Testing of Interest?
Although it is a matter of opinion, it stands to reason that knowing the SARS-CoV-2 virus is present within a population might be nearly as useful as knowing who, specifically is infected. For instance, large companies, schools, churches, and other groups can monitor the sewage generated in their buildings. If analysis detects the virus, leaders and administrators can respond in the best way they see fit (increased individual testing, facility closures, etc.).
How Does Wastewater Testing Relate to the Toilet Partition Industry?
In simple terms, it doesn't. Toilet partition manufacturers and sellers, such as Partition Plus, aren't involved in the plumbing and sewage concerns related to public restrooms. We hide hinnies – the rest is someone else's department :D. However, we know quite a bit about increasing the functionality, comfort, and cleanliness of public restrooms. As public buildings and gathering places continue to open up, the need for shared-used bathrooms will increase accordingly. While your office, restaurant, church, or school likely already has a plan for limiting the number of individuals in a given space and increasing cleaning, the conversation surrounding wastewater testing might keep it top of mind. Given this, we've assembled a list of five things you can do to keep your building's facilities as healthy as possible during the pandemic.
---
#1 – Limit Capacity to Create Space
If your bathroom has ten stalls, consider temporarily closing half of them. Likewise, if a men's room has five urinals mounted on a wall, post signage on every other fixture to discourage use. Steps like these may result in a small line outside some restrooms during rush hour, but they create more personal space in an already cramped area. Most people believe that limiting close contact with others is the best way to reduce the spread of coronavirus disease." Read more here.
#2 – Erect Barriers
Many building material manufacturers now offer barriers designed to protect individuals that must be in close quarters. One of our leading suppliers of toilet partitions, Scranton Products, has a complete line of dividers created in response to the pandemic. They are an excellent solution for small restrooms where facilities managers can't shut down commodes, urinals, sinks, and hand dryers to create physical distance between bathroom users. Read more about Scranton Product's barriers on our product pages.
#3 – Clean More Frequently
The CDC recommends "cleaning and disinfecting frequently touched objects and surfaces…" They write that "dirty surfaces can be cleaned with soap and water before disinfection." The EPA even publishes a list of disinfectants that they expect to kill the coronavirus SARS-CoV-2 (COVID-19) when used according to the label directions. You can access the list, and more information, here:
End-users must adhere to manufacturers' recommendations regarding cleaning procedures when sanitizing toilet partitions and washroom accessories.
#4 – Promote the Benefits of Hand Washing and Distancing
Signs indicating "employees must wash hands before returning to work" are commonplace in today's public restrooms. Consider similar signage reminding all restroom users to wear a mask, thoroughly wash hands, and maintaining social distance. These are all useful, widely agreed-upon ways to reduce the risk of becoming infected with COVID-19 or infecting others. These measures are easy to forget, or neglect, so friendly reminders are helpful.
#5 – Keep the Facility Pleasant, Enhance Comfort
Consider upgrading your restroom spaces. New toilet partitions and washroom accessories significantly increase visitor, employee, and patron comfort. They are better looking and more private than stalls of yesteryear. And while it is relatively easy to clean and sanitize older toilet partitions, the job is even more straightforward with new toilet partitions. For instance, HDPE and phenolic stalls are impervious to water, making cleaning and rinsing tasks a breeze. Plus, new toilet partitions will look as clean as they are! Regardless of the situation, remodeling shows that you care about your facility and the individuals using your public restrooms. Visitors, employees, and patrons always appreciate this consideration.
---
For more information about toilet partitions and washroom accessories from Partition Plus, please call us at 800-298-9696 or email sales@partitionplus.com. Our representatives are ready to help you find the ideal products to outfit your new construction bathroom or restroom renovation. Whether you're an experienced contractor or an end-user installing partitions for the first time, we can supply the products you need. Even better – products purchased from Partition Plus ship quickly across the entire United States! The firms we work with dispatch their materials from facilities located throughout the country, ensuring minimal transit times.
An August 28, 2020 Yahoo! article by Abby Haglage was the inspiration for this blog post. You can read the original article here: https://www.yahoo.com/lifestyle/new-frontier-covid19-testing-toilet-wastewater-testing-214007082.html For more information about the concept of wastewater testing, the CDC has a plethora of recently updated pages (as of November 2, 2020) on their website. Access them here: https://www.cdc.gov/coronavirus/2019-ncov/cases-updates/wastewater-surveillance.html
Featured image by Eliobed Suarez via Unsplash: https://unsplash.com/photos/dRixo2BTeb8