Bathroom Partitions
Find the Perfect Design For Your Bathroom
Meet Our Bathroom Partition Manufacturers
Shop for toilet partitions and bathroom stalls from the top brands that have been trusted for decades. Partition Plus offers stalls, accessories, and more from well known names like Bobrick, Bradley and Global Partitions. Searching for a brand not listed below? Give us call and we can help you find what you're looking for.
Get a Free Quote Today
Ready to take the first step and start building your bathroom stalls? Get a free no-hassle quote online today. Simply select your material, the number of stalls you need and your measurements and you're done. In most cases our experts respond same day so you can get the answers you need quickly. Not sure exactly what you're looking for? Give us a call!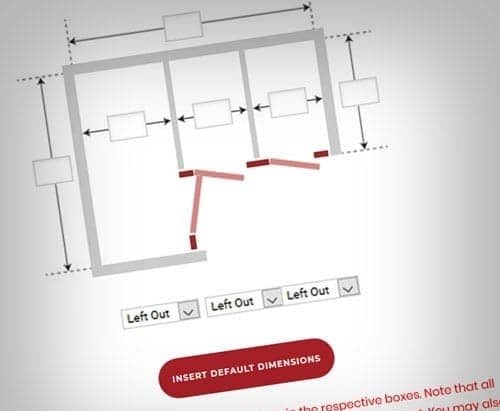 Get Partition Design Help
For bathroom building beginners getting a restroom stall quote online might be a little too complicated, especially if you don't know what material you should choose or how big bathroom stalls need to be. No worries, that's where our friendly experts come in! We are happy to answer all of your questions from materials to measurement. Choose your contact method and get started!
What You Get When You Order Bathroom Partitions

All Hardware Included
With our bathroom partition kits you can count on getting all the pieces you need to complete your setup including all of your panels, pilasters doors and headrails and also your latches, brackets, hinges and more.
Panel Sizing
Standard sized stalls are usually 58″ tall but with more custom privacy stalls panels can reach greater heights up to 92″ or even the ceiling with Aria Partitions. Check out our privacy options to see more.
Custom Options
Bathroom stalls can be endlessly customizable with some brands and materials offering up to 400 color options, engraving details, high privacy hardware and more. Our optional continuous hardware is pictured here.
Reliable Construction
We work with manufacturers with a reputation for high quality products, some of which have been in business for over 100 years. Shop partitions from Bradley, Bobrick, Scranton, Hadrian and ASI Global with confidence.
Durable Material
Our materials are so great we offer warranties lasting from years to decades. Get bathroom stalls that inherently stand up to dents, scratches and vandalism without any extra add-ons.
Installation Expertise
When you're ready to install your bathroom partitions our experts are here to help with all your questions. And if you're in our area we have teams available to complete the installation for you.
Partition Plus has the Bathroom Partition Experts
Great Prices
Bathroom Partitions are a large and crucial part of any restroom and accordingly they come with a price tag. Luckily, with Partition Plus you can get a great deal on stalls that will stand the test of time. We pride ourselves on offering great deals on all partition materials and designs. For customers needing a lot of bathroom stalls or accessories there are discounts available that make buying in bulk all the more efficient. Get a free quote with our online tool today or give us a call to get started!
Fast Shipping
Get your bathroom partitions quick and easy with our fast shipping. Our team is here to help you design the bathroom stalls you need and make sure that you receive them on time with some materials shipping in as little as 48 hours. We can also help you coordinate shipping locations and use of tools like a lift gate to make sure delivery is as swift and seamless as possible. Need to know when you can expect a certain partition material or design to ship? Give us a call so we can provide you with the most accurate and up to date information.
Friendly Experts
You may have noticed that Partition Plus doesn't sell partitions directly online like we do with our accessories. Partitions have many complicated options and measurements that make it hard to know exactly what to "add to cart". So our friendly experts are here to assist you through all your questions. When you work with Partition Plus you get more than just a box with a product. Our team can help you figure out how wide and tall you want your toilet partition panels, recommend privacy and mounting options, and even help you choose a material for your bathroom stalls that is right for your location. We work with you to build the bathroom you want and help you get it right the first time.
ADA Compliant Builders
The world of ADA compliance for bathrooms can be a complicated one, even without taking into account other legal regulations that vary by state. Partition Plus has decades of experience building bathrooms and creating partition designs that are accessible for people with disabilities and meet legal requirements. If you're new to the bathroom building world then we have the resources for you to better understand what ADA compliance looks like in a restroom and the experts that can help you through the whole process. When you work with Partition plus you can have confidence that your bathroom partitions are in good hands.
Decades of Experience
For over 25 years Partition Plus has been helping build bathrooms big and small. No matter your project, whether you are building in a school or a restaurant, whether you need one stall or a dozen, we have the experience and tools to help create exactly what you need. We answer quotes same day so that you can get the answers you need quickly and if you need help during any part of the process we're here as experts who have done it all before.
Installation Made Easy
Partition Plus does more than just quotes, if you're located in Maryland, Washington DC, Virginia, or the surrounding region we offer our expert installation services as well. Our team of talented installers has years of experience with all different kinds of bathrooms and projects. If you're interested in installation just let your Partition Plus Expert know when you get your quote.
Shop Beyond Bathroom Partitions
Check out our selection of bathroom partition hardware, urinal screens, restroom accessories, shower stalls and more.