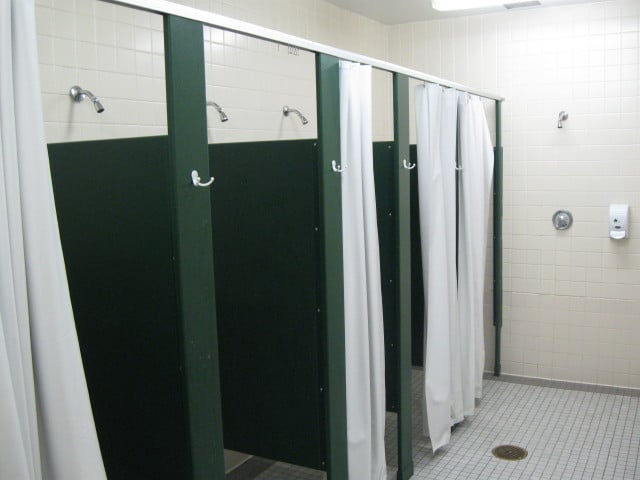 Public showers help to make personal hygiene more convenient and accessible. They come in handy for individuals who want to freshen up after working out. They also come to the rescue for those who have been traveling for a while and want to get cleaned up.
Providing Needed Privacy in Public Restroom Areas
When public showering is involved, there are a few things people are looking for. First, there is a demand for privacy. People want to make sure that the showers they are using provide them a comfortable amount of privacy and personal space.
Offering Stability and Safety
As well as privacy, there is also a demand for stability and safety. Public showers should be safe for the individuals who use them. They should be constructed with the security of users in mind. Finally, people want comfort. It's important to make sure that public showers are comfortable for those who are using them. As a business owner or someone who wants to get public showers installed, it's important for you to keep all of these needs in mind.
Protection from Mold and Mildew
Public places that offer people the chance to get cleaned up before continuing with their day have the responsibility to make sure the showers offer those four needs. As we mentioned, safety and security are definitely important when it comes to public showers. It's critical to make sure that all of the individuals who use these public showers are safe from things like mold and mildew.
These toxic growths thrive in places where there is plenty of moisture and just the right temperatures. Needless to say, showers are the ideal place for mold and mildew to flourish. Unfortunately, these intruders have found their way into many a shower. Thankfully, though, our shower cubicles are able to provide a safe haven from moldy growths. Our showers are constructed with HDPE (high-density polyethylene) plastic. As we mentioned before, mold and mildew like to spend time in places where there is excess moisture. But the solid plastic material that makes up these cubicles does not absorb or hold in moisture. As a result of this feature, our showers don't allow mold or mildew to grow. This makes the showers perfect for keeping individuals safe from these toxic problems. It also helps to keep your showers looking and feeling clean.
Curtains for Added Privacy
To meet the need for privacy, our showers can include a head rail that holds curtain hooks. This allows you to hang curtains, giving the showerers a sense of privacy, safety, and comfort. Another benefit of our public shower installation is that these cubicles are resistant to scratches and graffiti. So, individuals who have to urge to leave a written message to future showerers won't be able to do so! This will help to keep the overall cleanliness and appearance to stay intact. Our showers are also very easy to maintain as they resist stains. Because they require very little maintenance, they are cost-effective as you won't need to spend very much money to keep these showers up to par as far as their appearance is concerned. Our showers are sustainable and durable.
Give us a call or send over a layout for a quote.