Hand Dryers
Partition Plus offers commercial hand dryers from Bobrick Washroom, Excel Hand Dryer, and Dyson. Airblade units, by Dyson, use innovative technology to dry efficiently. Excel's XLERATOR drys quickly and uses little power. The QuietDry series, from Bobrick, puts out a maximum of 72 decibels while running. Matching hand dryers with bathroom decor is no problem. Most manufacturers' dryers are available in several stylish finishes. White, chrome, stainless steel, and graphite are just some of the options.
Whichever feature you value – high speed, energy efficiency, quiet operation, or visual appeal – we offer a model to suit your needs. Have questions about hand dryers? Interested in quantity discounts? Call us at 800-298-9696 or email us at sales@partitionplus.com for more information.
Showing all 20 results
Purchasing several hand dryers constitutes a significant investment, even in small facilities. The investment involves more than buying the dryers themselves. The permanent installation, performed by a qualified electrician, and the energy required to run the dryer are two additional but necessary expenses. Put another way, choosing a hand dryer is a commitment. For this reason, shoppers should carefully access their needs and compare all available options. This guide discusses important considerations surrounding several popular hand dryer features.
Hand Dryers Compared with Paper Towel Dispensers
Before delving into hand dryer specifics, it is important to consider their position in the public restroom accessory industry. Hand dryer advocates promote them as more cost-effective and environmentally friendly than their main competition: paper towel dispensers.
Undeniably, there are ongoing expenses associated with paper towels and paper towel dispensers. First, there is the cost of the towels themselves. But it doesn't stop there. Next, someone must be paid to procure new towels. After that, someone else must be paid to replenish empty dispensers. Admittedly, these are not grueling duties, and even moderately sized buildings would likely already have a maintenance team. But, these tasks would still add to the staff's workload. Traditionally, the longer the janitors must work, the more it costs the building's owner or operator. There is also the possibility that the building's team gets caught off guard. What if the necessary towels are out of stock with the preferred vendor? What happens when towels run out unexpectedly between maintenance? Reliance on replenishable supplies introduces complications beyond cost.
Whether or not a hand dryer is less expensive than a towel dispenser (with required refills and maintenance) depends on numerous factors. These include – among others – building scale, usage patterns, the model of the dryer, the model of towel dispenser, the cost of towels, and the cost of electricity. Some of these factors are unknown and can only be estimated.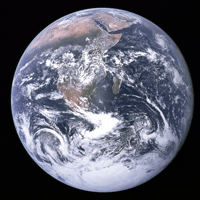 Compare the environmental impact of hand dryers and paper towels.
Environmental Impact of Hand Dryers
Assessing the environmental impact of hand dryers compared to that of paper towels is even more difficult than comparing the two products' relative expense. Is a Dyson Airblade better, from an environmental standpoint, than a Bobrick B-262 folded paper towel dispenser? It is an admittedly vague question, but it is also a fair and considerate question. Think about some of the following factors:
How are the raw materials harvested or synthesized?
Who produces the various components, and how did they do it?
What methods are used to manufacture the finished product?
What is each company's environmental policy?
How were raw materials, component assemblies, and finished products shipped?
Are additional energy and materials consumed during the marketing, sales, distribution, and installation processes?
How much energy does the device consume during operation?
How do the above factors apply to replenishable supplies and replaceable components?
How long is each device supposed to last?
What is its reparability?
How long do we plan to use it?
Will the device see heavy use?
Is the device recyclable at the end of its useful life?
The answer "it depends" is unsatisfying, but accurate. Ultimately, the environmental impact of any decision must be judged relatively, based on an individual's or organization's unique criteria.
Sensors and Timers
Most contemporary hand dryers feature a sensor that uses invisible light to detect when someone has placed their hands below (or within) the machine. When the user removes their hands, the device deactivates. This style of mechanism has become nearly universal, as it offers two significant benefits. First, the user activates the hand dryer without needing to touch it. Pressing a button would be awkward with wet hands. It would also increase the potential for transmitting disease-causing microorganisms. Second, this arrangement saves energy and wear on the machine. Unlike dryers that use a timer triggered by a button press, the device is only running while it is in use – actually drying hands.
Heat Level
Many hand dryers produce a stream of heated air. Some recent designs forgo heating the air and rely solely on the speed of the air to dry hands. This method lowers the amount of electricity used during the unit's operation, as there are no heating elements to power. The amount of drying time required to remove water altogether will always vary. However, it is safe to assume it will increase without heat.
Air Output Speed
Dryers with a faster airflow enhance the drying effect by physically pushing moisture off the user's hands, as well as accelerating the evaporation of water. Many models without heating use increased speed to compensate. Higher speed dryers may consume more power than their slower counterparts, but should theoretically require less runtime. As a rule of thumb, dryers become louder the faster they move the air.
Size and Chassis Aesthetic
Carefully consider both your restroom's available space and its decor when shopping for a hand dryer. Obviously, smaller hand dryers fit better into tight spaces than larger units. Hand dryers are available in a full spectrum of finishes and colors. An option is available to suit any decor. Dryer designs range from unique and eye-catching to mundane and austere. Ask, "what will work well given my bathroom?" Perhaps a church restroom is not the best place for a Dyson hand dryer – with its unconventional design and distinct coloration. Likewise, an Airblade dB may work very well in the bathroom at a shopping mall food court – where an inexpensive, plastic-bodied unit would be out of place.

Is noise a factor in your facility? Consider a quieter unit.
Noise Level
Unfortunately, noise production is an afterthought for many hand dryer shoppers. Some environments function better with lower levels of background noise. Good examples include school libraries and religious facilities. However, hand dryers – especially high-speed units – can be loud when operating. Ambient noise is rarely a concern within a bathroom itself, regardless of the facility. But remember, noise pollution from hand dryers will escape if dryers are running while bathroom users are entering or exiting the restrooms.
Hand dryers all use blowing air to remove moisture. Traditional dryers use a combination of air movement and air heating to accelerate evaporation, which removes water. High-speed dryers physically blast water off the hands and tackle residual moisture the same way as traditional dryers, with air movement and air heating. Some high-speed dryers exclude a mechanism to heat the air (the increased air movement is sufficient). Other dryers, the most prominent examples being models from Dyson, create carefully directed streams of blowing air. This strategy allows users to "wipe" moisture from their hands.