Toilet Partition Materials
So Many Ways to Get a Quote
Shop Bathroom Accessories & More
Shop the Best Toilet Partition Brands

Maintain ADA Compliance
Our Partition Plus experts have decades of experience ensuring restroom stall layouts and bathroom accessories meet the required regulations and guidelines.

High Privacy Styles
When standard bathroom stalls aren't enough to meet the privacy needs in your bathroom, Partition Plus has you covered. Nearly all of our restroom partition materials have design options that protect occupant privacy.
Our Services
For over 25 years we have been proud to provide affordable toilet partitions for a variety of industries around the United States. We work with small businesses and large corporations alike, furnishing restaurants, schools, and even medical centers with the right restroom partitions for their locations. No matter your industry or your budget, if you're in need of restroom products we are here to help. Still not sure if Partition Plus is the right choice for you? Check out some of the other projects we've worked on.
Our team is dedicated to giving you professional and expert quality help for jobs big and small. Whether it's your first time purchasing restroom toilet partitions and accessories or you're a seasoned pro, our group of experts is ready to work with you. So give us a call and let us help you get started.

Choose the Right Toilet Partition Material for Your Bathroom
The most important part of buying toilet partitions is making sure you've selected the right partition material for your restroom. Choose from a range of partition materials and styles – all from leading manufacturers. Unsure which type of bathroom stall is best for you and your budget? No need to worry, our experts understand how to outfit bathrooms. You can trust our knowledge of restroom partitions, bathroom stalls, and toilet partitions.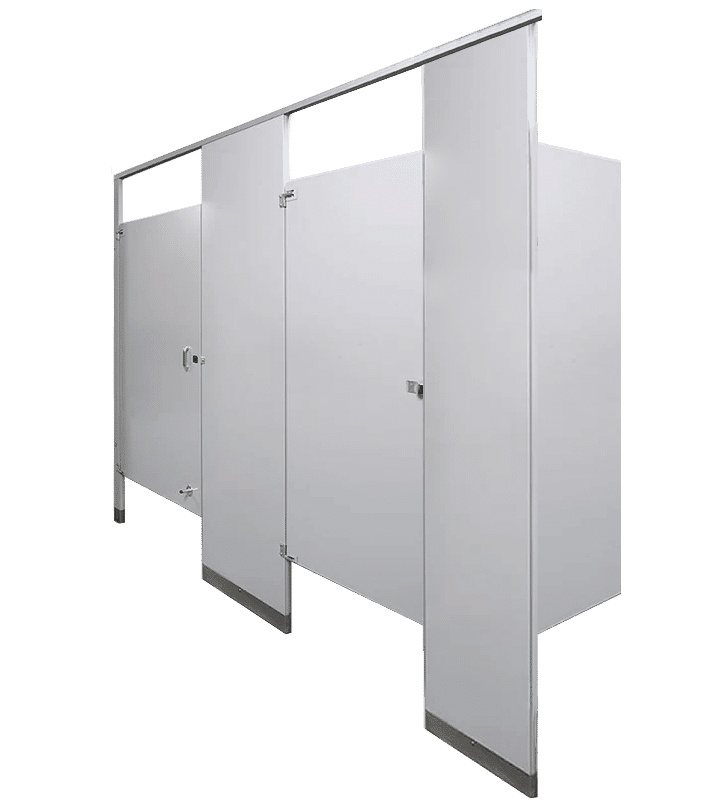 Powder Coated Steel Toilet Partitions
Powder Coated Steel (PCS) toilet partitions are the most affordable bathroom partition option available. But their cost doesn't mean they aren't sturdy. For the customer short on time PCS metal stalls can ship in as little as 48 hours.
Price Point: $
Graffiti Resistant Colors Available
4 Levels of Privacy to Choose From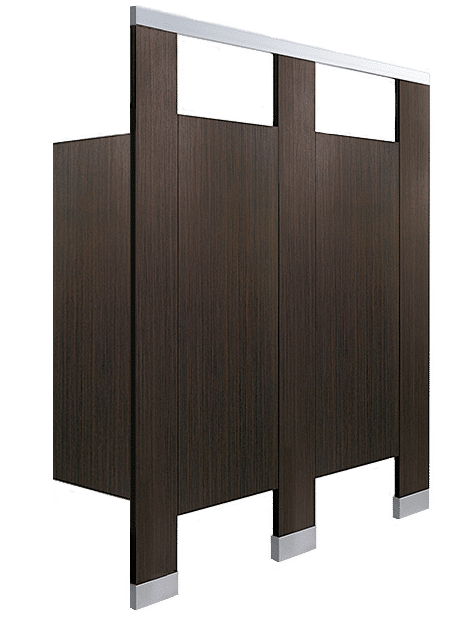 High Pressure Laminate Toilet Partitions
High Pressure Laminate (HPL) bathroom cubicles are great for the
customer looking for a customizable design without breaking budget.
HPL is well suited to office and hotel bathrooms.
Price Point: $
Highly Customizable – Over 400 Colors
Impact and Scratch Resistant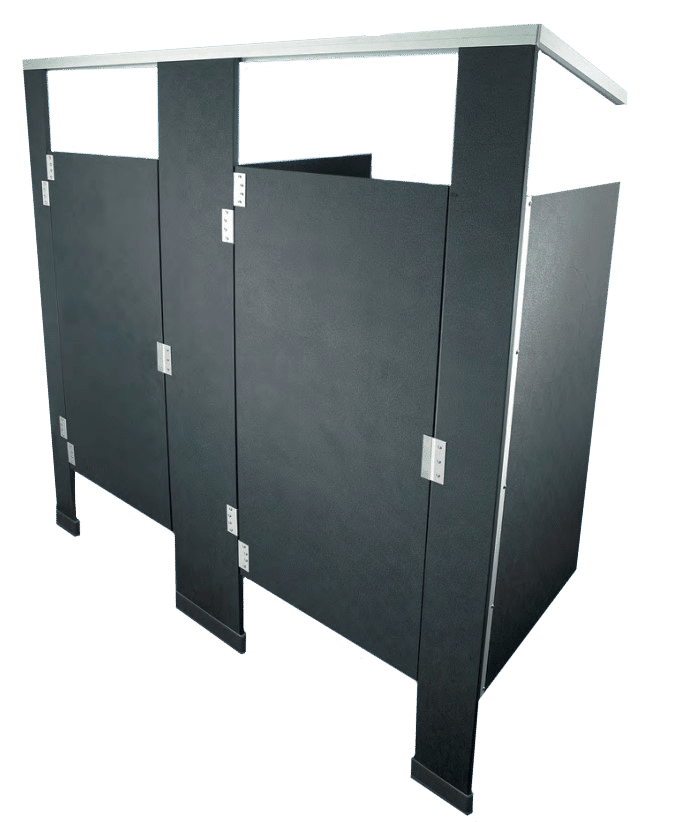 HDPE Solid Plastic Toilet Partitions
Solid plastic bathroom stall partitions are well known for their high durability and colorful design options. HDPE plastic also boasts multiple privacy options including full height restroom partitions and shiplap detailing.
Price Point: $$
Moisture Resistant
Customizable Privacy and Engraving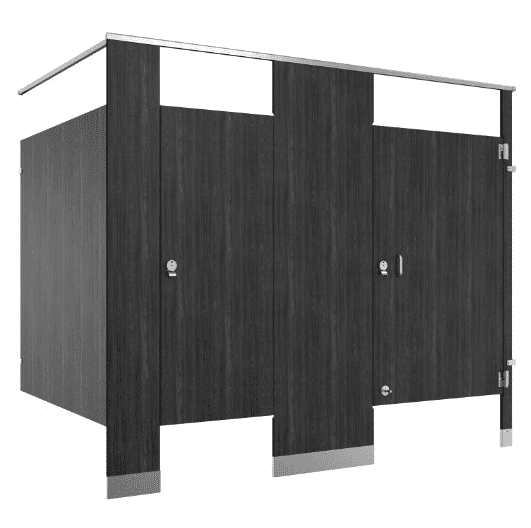 Solid Phenolic Toilet Partitions
Solid Phenolic boasts many benefits including the customizability of
HPL and the moisture resistance of Solid Plastic. Phenolic bathroom
partitions are also highly durable and graffiti resistant making
them a great choice.
Price Point: $$$
Moisture Resistant
Highly Customizable – Over 400 Colors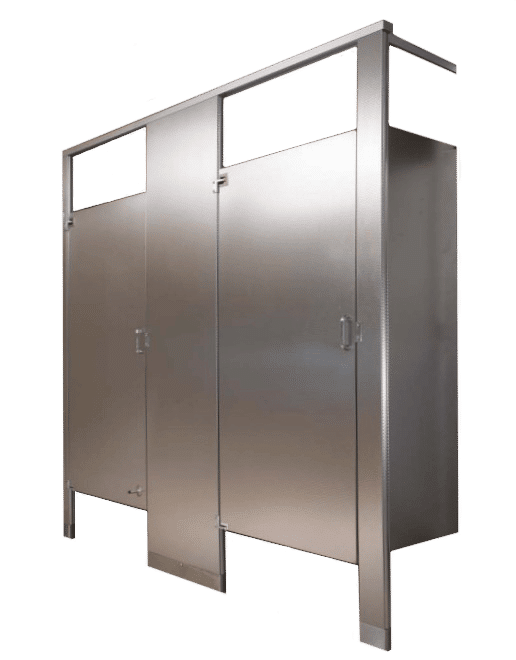 Stainless Steel Toilet Partitions
Stainless Steel toilet partition stalls come at the highest price point for
partitions but there is no match for their sleek luxury metal design.
Stainless steel is sturdy, durable, and even customizable for the
high-end customer.
Price Point: $$$$
Three Texture Options
Elite High Privacy Series