Mirrors
Partition Plus sells Bobrick Washroom Accessories' full line of commercial and public restroom mirrors. Whether you're outfitting a washroom in a store, restaurant, church, office, hospital, or camp – we offer a Bobrick mirror that will suit your project. Channel frame mirrors are well suited to general use. Tilt mirrors increase accessibility and code compliance. Stainless steel mirrors are shatterproof – a great feature for vandalism prone or high security applications. LED lit mirrors are a great finishing touch for upscale restrooms in retail and dining environments.
Call us at 800-298-9696 or email us at sales@partitionplus.com with questions. Can't decide which style mirror is best for your situation? Need a material or design not shown on our website? We are standing by to help!
Showing all 19 results
Public restrooms are incomplete without mirrors. While their absence wouldn't impact the core function of most bathroom facilities, visitors appreciate being able to tidy up before emerging from the restroom. It is the perfect opportunity to straighten a tie, neaten an outfit, or arrange a hairstyle. Because of this, almost everyone expects a mirror positioned above the sink and vanity surface.
As with other bathroom accessories, various options and special features are available. This guide discusses some of the most popular choices a shopper will encounter when purchasing mirrors for a public restroom.
All mirrors are available in multiple sizes and several height-to-width ratios. Some styles permit custom sizes, though upcharges, increased lead times, and minimum quantities will likely apply.

Mirrors with integrated lighting are a bright idea!
Integrated Lighting
LED-lit mirrors add flair and functionality to any bathroom space. The LED technology makes the lighting system reliable and inexpensive. Illuminated models, using this technology, are priced competitively with some manufacturer's traditional "dark" designs. LED light sources last for thousands upon thousands of hours and never require maintenance. LEDs are also well suited to the moisture that sometimes occurs in restrooms.
Shelving and Storage
Did you know that public restroom mirrors with integrated shelving are available? These mirror designs include a sturdy accessory shelf at the bottom edge of the frame. This space is perfect for soap, toiletries, brushes, and other small items. Older restrooms, with sinks mounted directly to the wall, greatly benefit from these mirrors. Bathroom users now have a place to put handheld items while washing their hands. They'll never again need to balance belongings on the edge of the sink.
ADA Accessibility
Anyone responsible for a public restroom must accommodate users with disabilities. Many washroom accessories are designed to function well for all users, including the disabled. Where public bathroom mirrors are concerned, ADA compliant models are readily available. In essence, the Americans with Disabilities Act requires particular bathrooms to offer tilted or tilting mirrors. The predefined tilt, or variable tilting mechanism, allows a seated person to see themselves in the mirror. Fixed tilt mirrors are less complicated and more resistant to vandalism than their adjustable counterparts. Adjustable tilt mirrors have the advantage of working just as well at a conventional angle. This style is perfect for facilities with limited mirror space and few disabled users.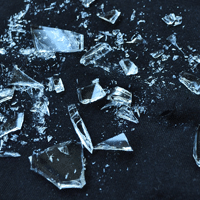 Shatter resistant mirrors increase safety.
Shatter Resistance
Everyone understands the danger associated with broken glass. Even safety glass – which is designed to break into small chunks, rather than blade-like shards – can be dangerous in some environments. Shatter-resistant mirrors are available for remote unmonitored restrooms and vandalism prone locations. Mirrors made from highly polished stainless steel are available for installation in detention and treatment facilities. This material is unbreakable and will never cause harm.
Visual Appeal
Most mirrors only ever reflect their surroundings. Still, a mirror's size, shape, trim, and special features greatly influence its appearance. Interior designers and architects regularly use the size and shape of mirrors to create visual interest. Consider unexpected sizes and shapes to create a youthful, contemporary atmosphere. For a more traditional washroom, think about using an undersized mirror to focus visitor's attention on the vanity space. A mirror's trim style influences both functionality and appearance. Different frames enable different features, such as adjustable mounting, front tilting, integrated lighting, shatter resistance, and low cost. Mirrors with more substantial frames can act as overt design elements within the bathroom. For instance, a thick stainless steel band around the mirror's edge may coordinate well with a sleek design scheme. Or spaces could, for example, demand a mirror framed in wood or some other material. As a manufacturer or retailer equips a public restroom mirror with more special features, it begins to draw attention from the ornamental aspects of the product. Your project may call for some units with shelves, lights, and accessibility features. But, outfitting every unit with special features could be distracting.
Affordability
Many mirror manufacturers produce models tailored to limited budgets. Smaller, channel frame mirrors function perfectly well but cost relatively little. This pricing allows facilities to quickly and inexpensively replace broken units. Lower your organization's risk with a smaller investment in fragile mirrors.
Glass Clarity and Durability
Even shatter-proof and shatter-resistant mirrors provide crisp and easily-viewed reflections. Ingenious design and careful manufacturing ensure all materials are as pure and flat as possible, resulting in the best image possible. Manufacturers guarantee against silver spoilage for 15 years. Silver spoilage describes the phenomenon whereby the reflective silver coating delaminates from the glass and begins to corrode and darken.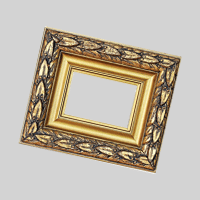 Use mirrors to create a visually appealing space.
Other Choices
As mentioned, in many circumstances, shoppers can specify the reflective surface used in their mirror. Float glass is a traditional option, featuring excellent optics at an accessible price. Safety glass includes a polymer barrier between the viewer and the reflective glass surface. If the mirror shatters, fragments of glass will remain contained. When necessary, mirrors with entirely plastic reflective surfaces are available. Entirely fracture proof polished stainless steel mirrors are yet another option.
The market for public restroom mirrors is quite diverse, especially considering mirrors are often mistaken for a commodity item. In reality, mirrors are customizable and feature-rich washroom accessories. They can provide lighting, accommodate disabilities, store valuables, resist breaking, and save money. Who would have thought the humble public bathroom mirror was capable of so much?