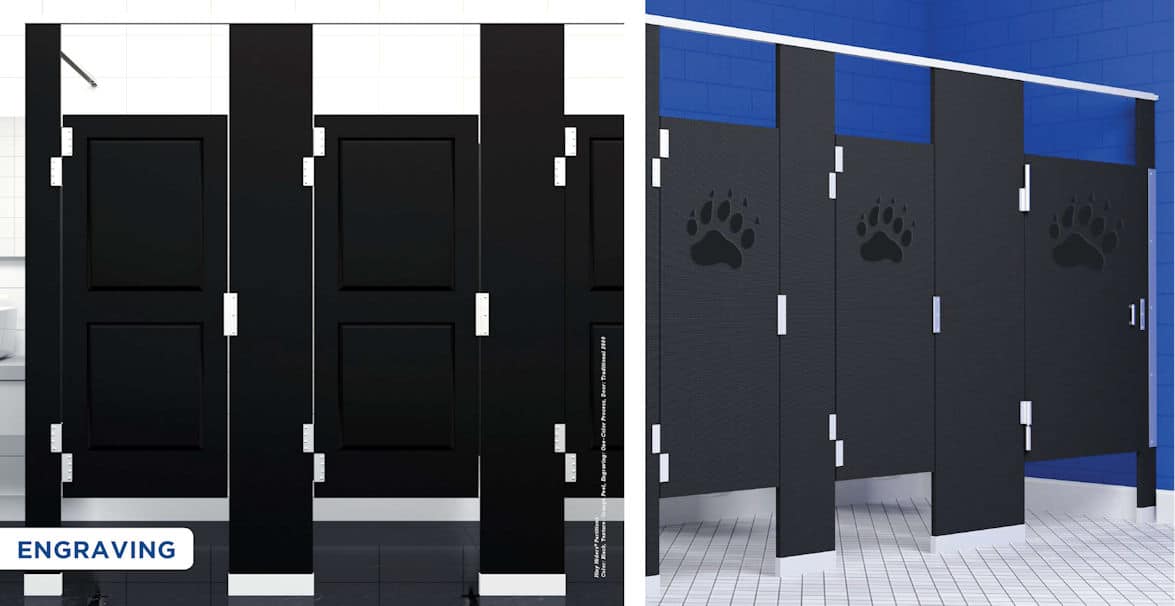 Engraved Solid Plastic Bathroom Partitions
Scranton Products has recently launched Engraved Solid Plastic – a Signature Engraving collection to their standard Hiny Hider Partitions. This addition to their high density polyethylene (HDPE) partitions will enhance your overall restroom design.
Hiny Hider Partitions are great for high traffic areas that need to stand up to daily abuse. Compared to traditional material types, HDPE plastic has a greater resistant to impacts, graffiti, and dents providing you with a low maintenance restroom that will look great for years. This line now features:
6 new door designs
1 panel design
Additionally, the everyday toughness of the system can also add enhanced aesthetics to your traditional commercial restroom. Find out more about Engraved Solid Plastic by contacting us today!