Top 10 Bathroom Victims of TikTok's "Devious Lick" Trend

A new TikTok trend has been running through schools across America encouraging students to get "devious licks". A lick has been recently defined by Urban Dictionary as "a successful type of theft which results in an acceptable, impressive and rewarding payday for the protagonist". In this trend this is usually accomplished by stealing or damaging school property. And perhaps nowhere has been hit as hard as the bathroom.
As people who create restrooms for a living, we take it pretty personally when people destroy what we help build. So, we wanted to share some of the worst we've seen.
10. The TikTok That Started the Bathroom's Decline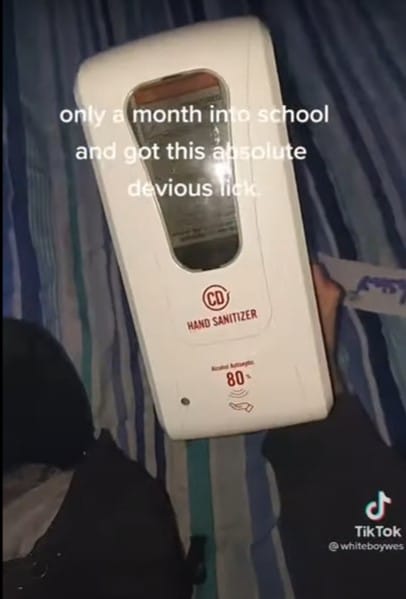 One of the first victims of the now-viral trend was this soap dispenser. TikTok user @whiteboywes, now renamed @dtx.2cent pulls the automatic dispenser out of their backpack in the now deleted video. It may be a small loss compared to some of the other damages done, but it was part of the beginning of the trend that has swept over the US.
9. Devious Licks Getting Bigger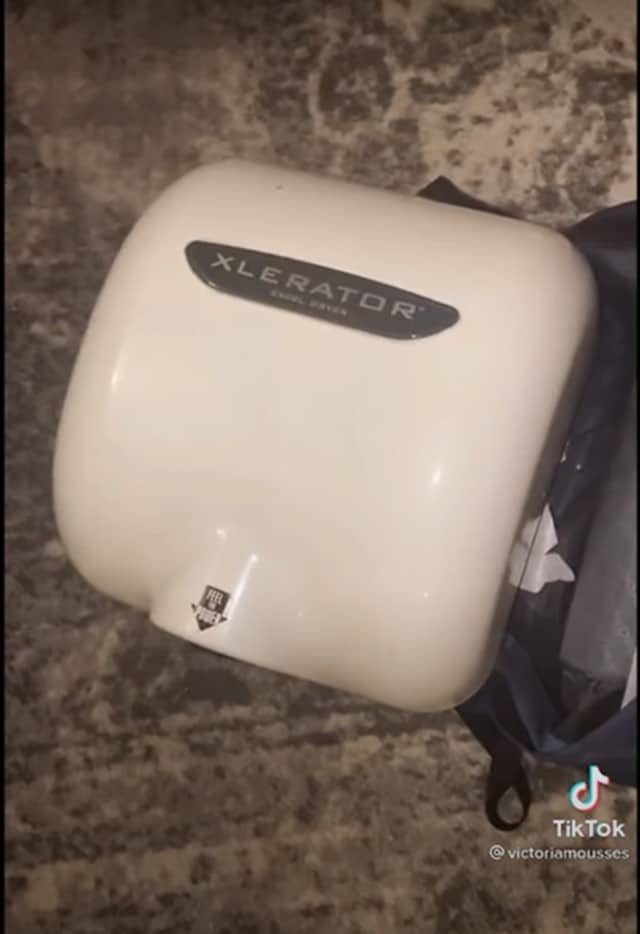 It doesn't stop at soap dispensers in backpacks. TikToker @victoriamousses managed to stuff an entire hand dryer in their backpack. Seems like it would be pretty heavy.
8. An Entire Door Licked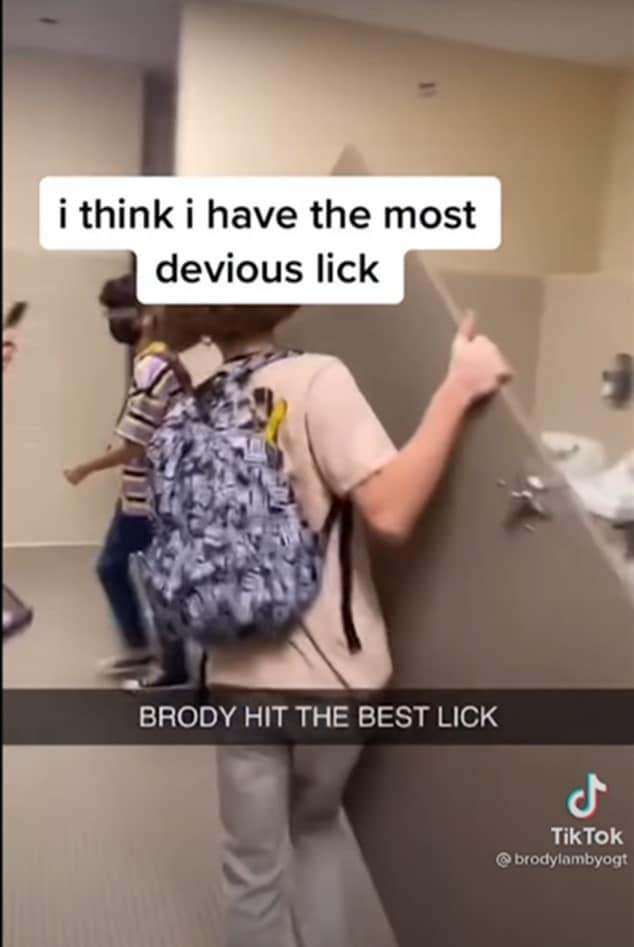 Speaking of heavy, as partition installers  we know how hard it can be to move bathroom stalls. But @brodylambyogt seems to be finding a way in this screenshot. Partition doors are important and not easy to hide in a backpack Brody, we hope someone got you to bring the door back.
7. A Sad State for Stalls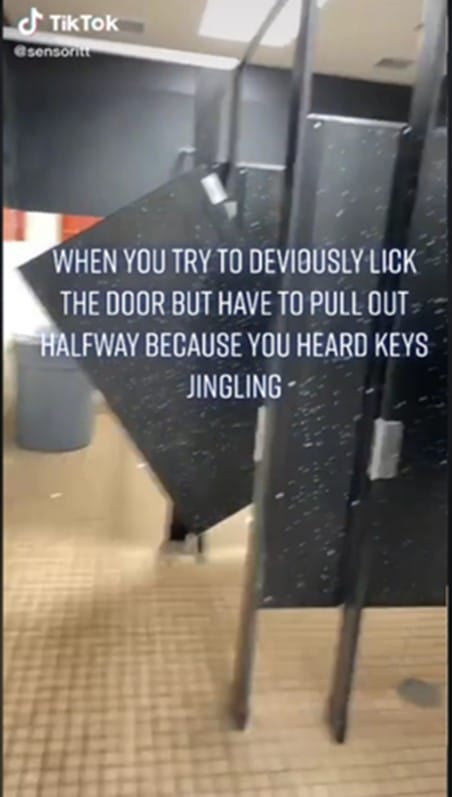 Sometimes "licks" don't go as planned according to @sensoritt. But a normally sturdy partition door hanging off it's hinges still makes us cringe. And it looks like the other stalls have taken some damage too.
6. A Surprise Steal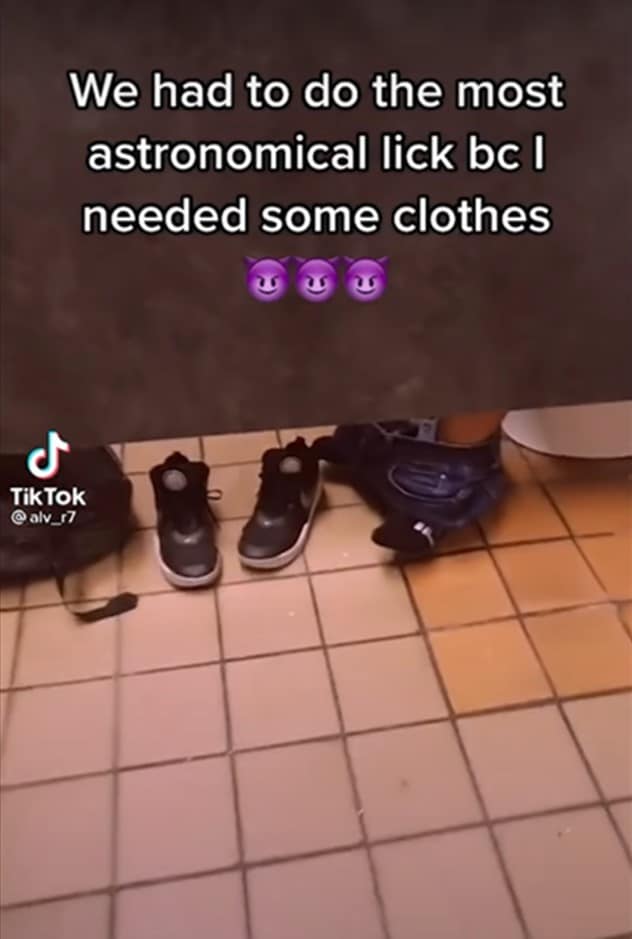 This move was so bold we had to look twice. At first it looks like @alv_r7 is only about to film some shoes getting stolen. But then the hand reaches for the other person's pants. At Partition Plus we believe in being able to sit in peace, not worrying about getting your pants stolen from around your ankles. Maybe this school should check out some stalls that go to the floor?
5. A TikTok Stacking Game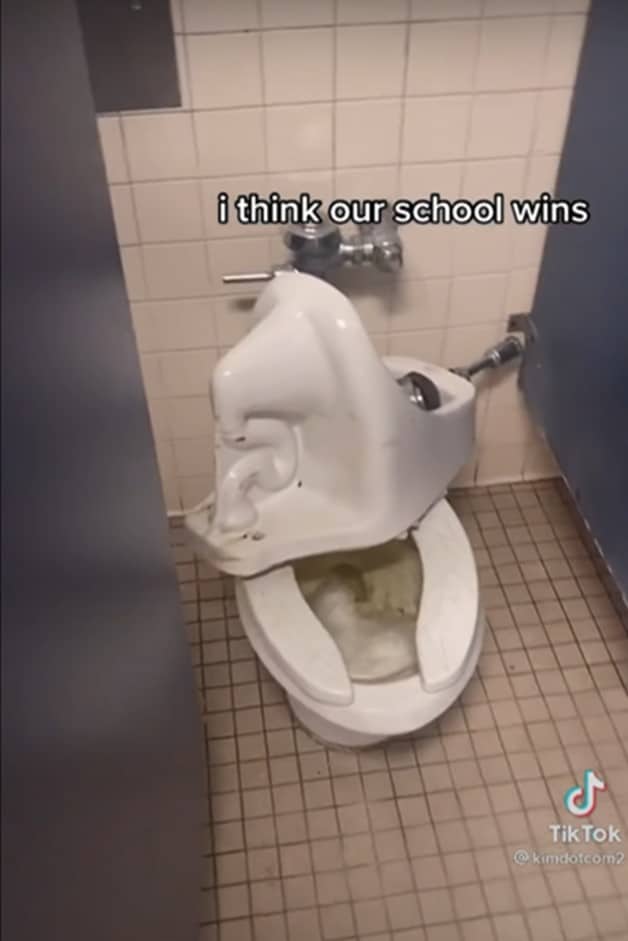 We guess someone decided they just couldn't carry a urinal out of school without getting caught. But they still managed to remove it from the wall and place it on the toilet in this Tik Tok from @kimdotcom2. We don't think we can call anything where people can't use the bathroom a win.
4. No Way to Get Water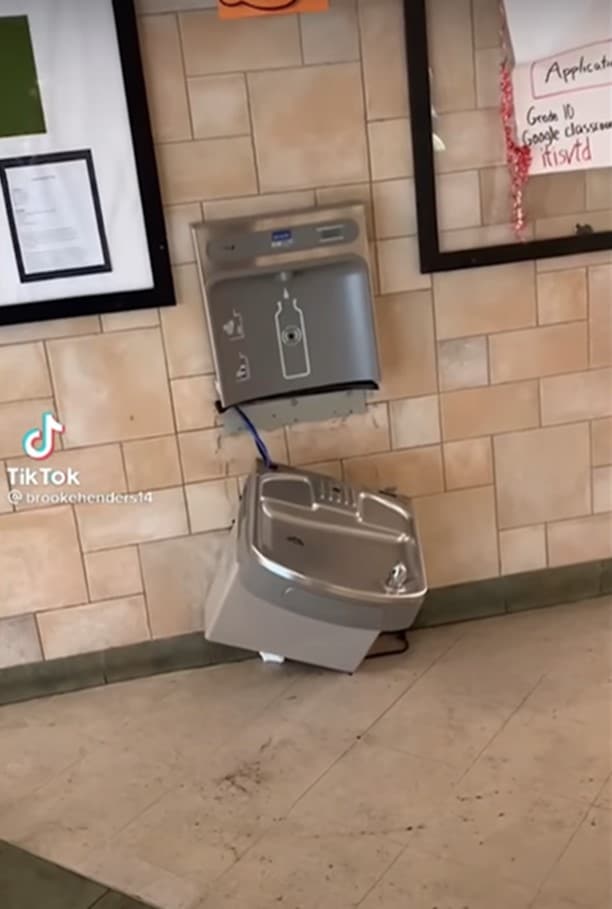 This one isn't from a bathroom so we're a little outside our specialty. But we still thought it was pretty sad to see this water fountain hanging from a thread in this screenshot from @brookehenders14. We all have to hydrate, so taking water away is a pretty heartless move.
3. The Case of the Missing Urinal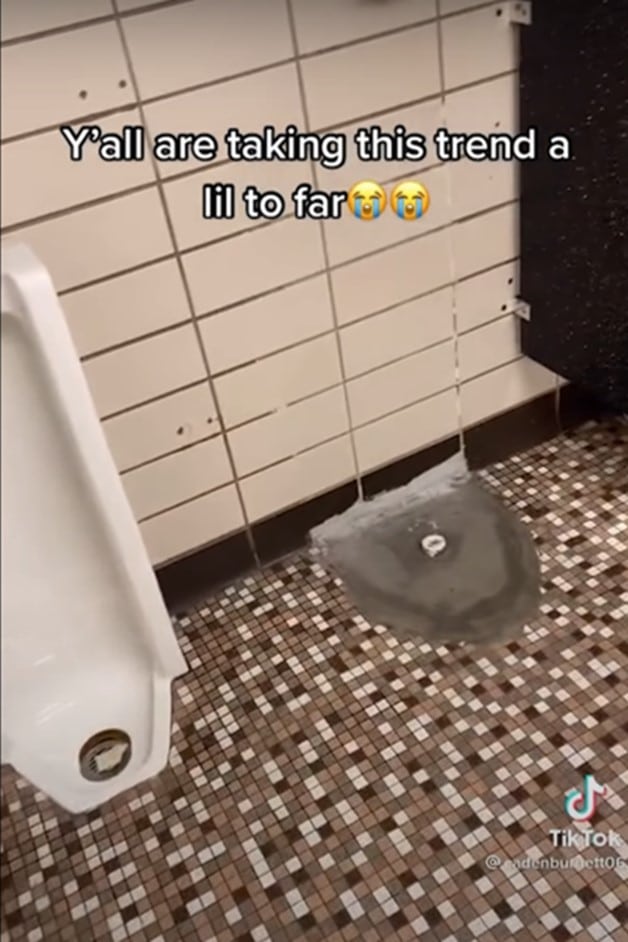 Agreed @cadenburgett06! Not only has someone ripped this urinal from the wall but it was also attached to the floor. It even looks like they may have taken a urinal screen. How sad.
2. No Sink Left Attached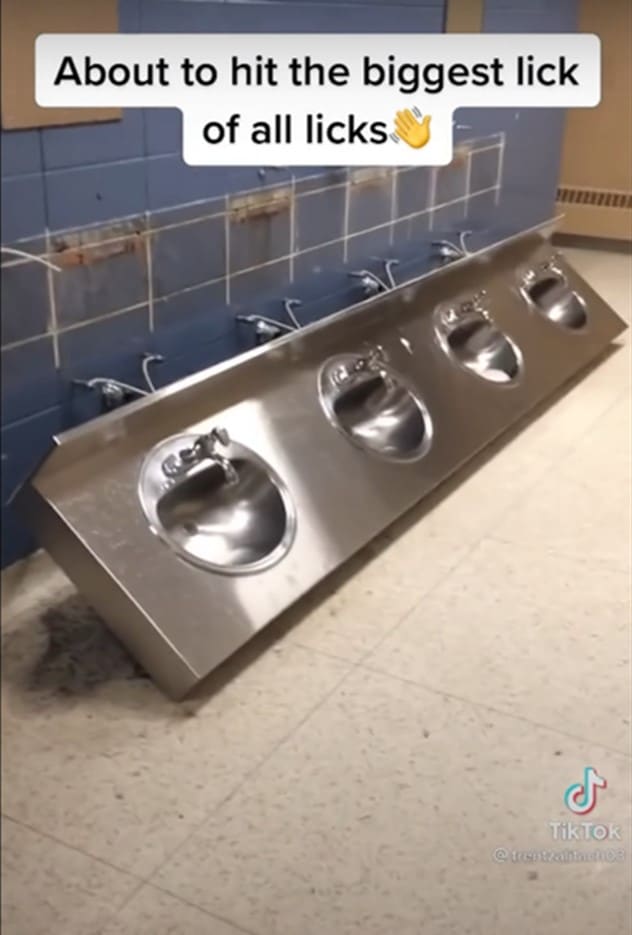 An entire row of sinks completely broken off the wall, a particularly horrendous crime during the COVID-19 pandemic when hand hygiene is more important than ever. We hope @trentxalitach03 's school is able to get new ones soon.
1. The Perfect Storm of Devious Licks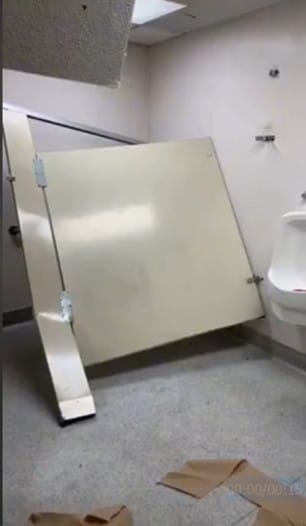 This TikTok from @BarStoolSports ranks number one on our list for the worst vandalism we've seen so far. Not only are the stalls knocked over and bent but a soap dispenser has been broken and at the top you can even see part of the ceiling is falling down.
Final Thoughts
At Partition Plus we take pride in our bathrooms and we know how much damage pieces like this can normally sustain. So, it's a sad day when we see all this damaged property. We all need bathrooms so we should all take responsibility for keeping them clean and undamaged.
For anyone out there who is looking to replace partitions or bathroom accessories, look no further than Partition Plus. We sell sturdy stalls, soap dispensers, hand dryers and more at low prices.
And for everyone else, be smart and be safe. Hopefully, this trend ends without anyone else getting their pants stolen!