On the Virtues of Stainless Steel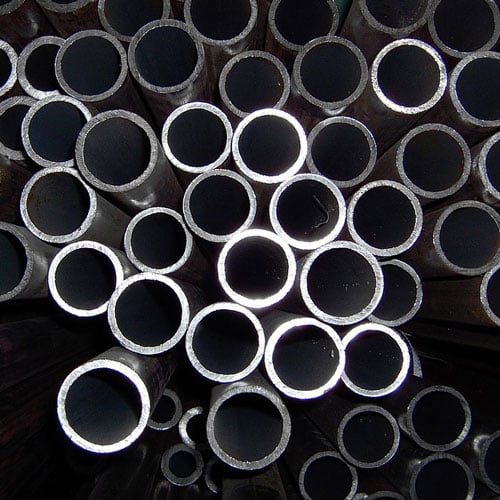 While stainless steel has been popular in the building specialties industry for a long time, it hasn't always been a popular finish for products like restroom accessories and toilet partitions. You probably don't want to read "A Complete History of Stainless Steel", but a bit of background can't hurt.
"Water resistant" alloys (what we would consider stainless steel) were first patented in the late 19th century. By the 1920s, stainless steel was produced in large quantities for commercial applications. The building, chemical, medical, and culinary industries loved the material. Why did stainless steel make a splash? Chalk it up to its durability, heat resistance, and cleanability.
Fast forward to the Cold War era. Manufacturers used stainless steel finishes to make consumer products seem more exotic than they would with a painted finish. Around the same time, the stainless finishes became associated with the concept of "professional" products marketed to all consumers. A good example is Viking Range's introduction of luxury, professional-grade home appliances the late 1980s.
Now, at the beginning of the 21st century, stainless steel continues to be very fashionable. For good reason: the general public associates it with utility, professionality, and luxury. The idea of paying a slight premium for stainless steel finished goods is common. Some consumers even expect certain items to offer a stainless finish option.
All that said, let's bring this back around to what we do here at Partition Plus. In the realm of building materials and bathroom accessories, stainless steel:
Is very strong
Resists wear
Cleans easily
Can complement either inexpensive or lavish decor
Specifically, where bathroom partitions are concerned, stainless steel:
Is part of current design trends
Feels contemporary and thoughtful
Promotes the perception of cleanliness
Looks luxurious and expensive (though you'll be surprised how affordable it is when purchased from Partition Plus)
If your budget is limited, or you are outfitting a high traffic, vandal prone, and/or moist space, stainless steel partitions may not be the very best choice. Call us at 800-298-9696 or email sales@partitionsplus.com so we can discuss your project and what would work best.