Installation Services Available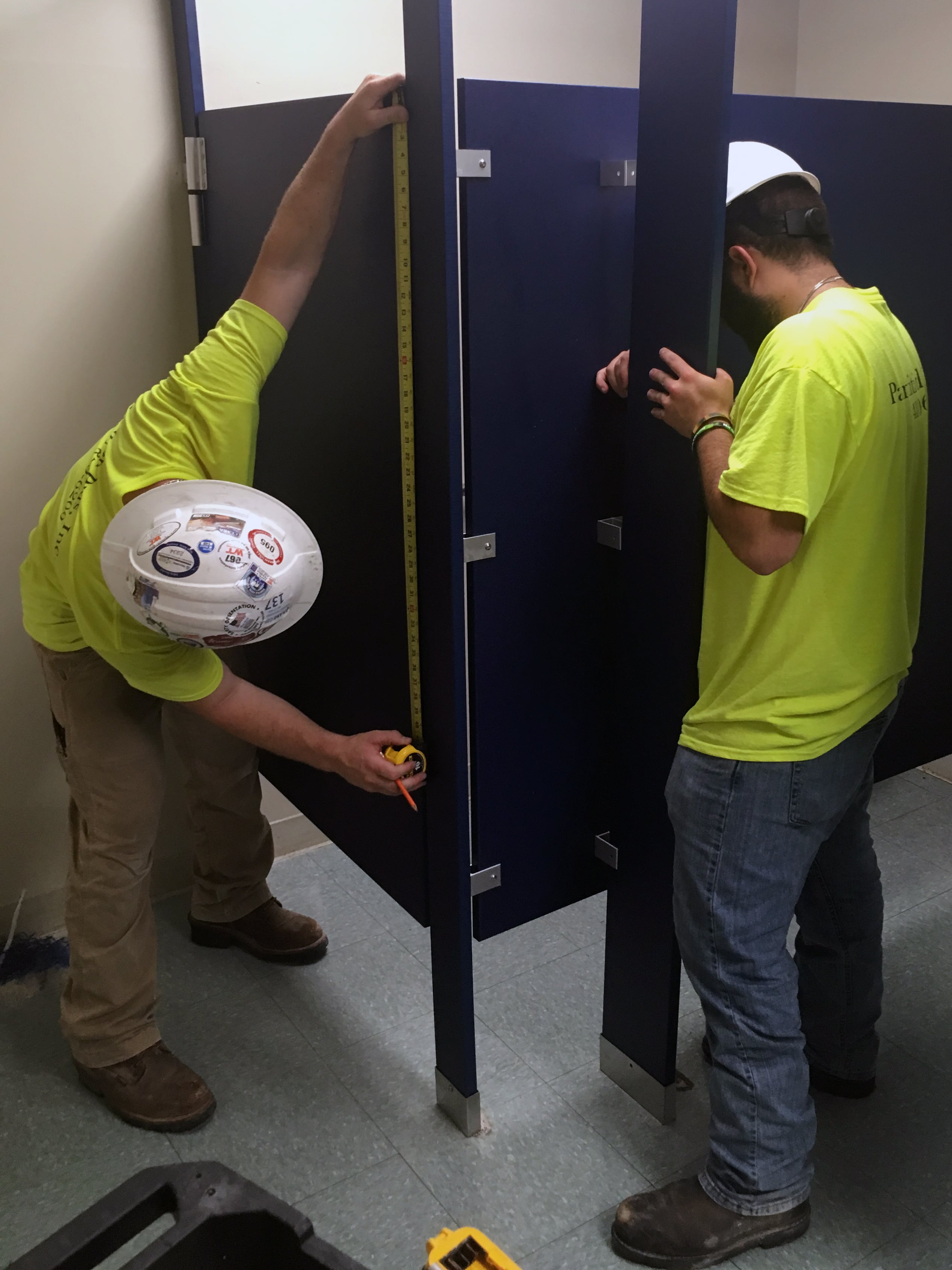 Did you know that Partition Plus not only sells toilet partitions but installs them as well? Yes, it's true! If you live in the area surrounding Baltimore, Maryland, we can deliver and install your order. Our installation professionals will arrive in a Partition Plus vehicle, unload your materials, and construct your partitions. Often, we require just a few hours to complete installation.
There are a variety of situations where this convenient, nominally priced service is ideal:
Lack of Experience: if you've never installed toilet partitions before, you may be unsure if you are up to the task. Until you have an installation or comparable construction task "under your belt," you can't be 100% certain you have the skill set required.
Limited Time: our experienced installers have outfitted hundreds, if not thousands, of restrooms. They work quickly and efficiently – requiring much less time to complete installation than a DIYer.
Specialized Tools: we have all the proper tools, in duplicate, to conduct required installation steps. Purchasing the right hand and power tools to install toilet partitions far exceeds the cost most installations would add to a project total.
No Manpower: installing even a single toilet partition is at least a two-person job. Even the most experienced individual can only lift so much weight and only has so many hands. If you don't have any assistance, it may be better to have us install your partitions.
No Receiving Facilities: does your building have a loading dock, forklift, and ample space? If not, you may not be able to receive and store your toilet partitions before installation.
If any of these circumstances apply to you, please inquire about adding installation to your toilet partition order. You can trust Partition Plus to offer the best materials at the best price AND provide quality installation services! Questions about installation, please contact us at sales@partitionplus.com or 800-298-9696.