High Privacy Partitions: Two Sides of the Story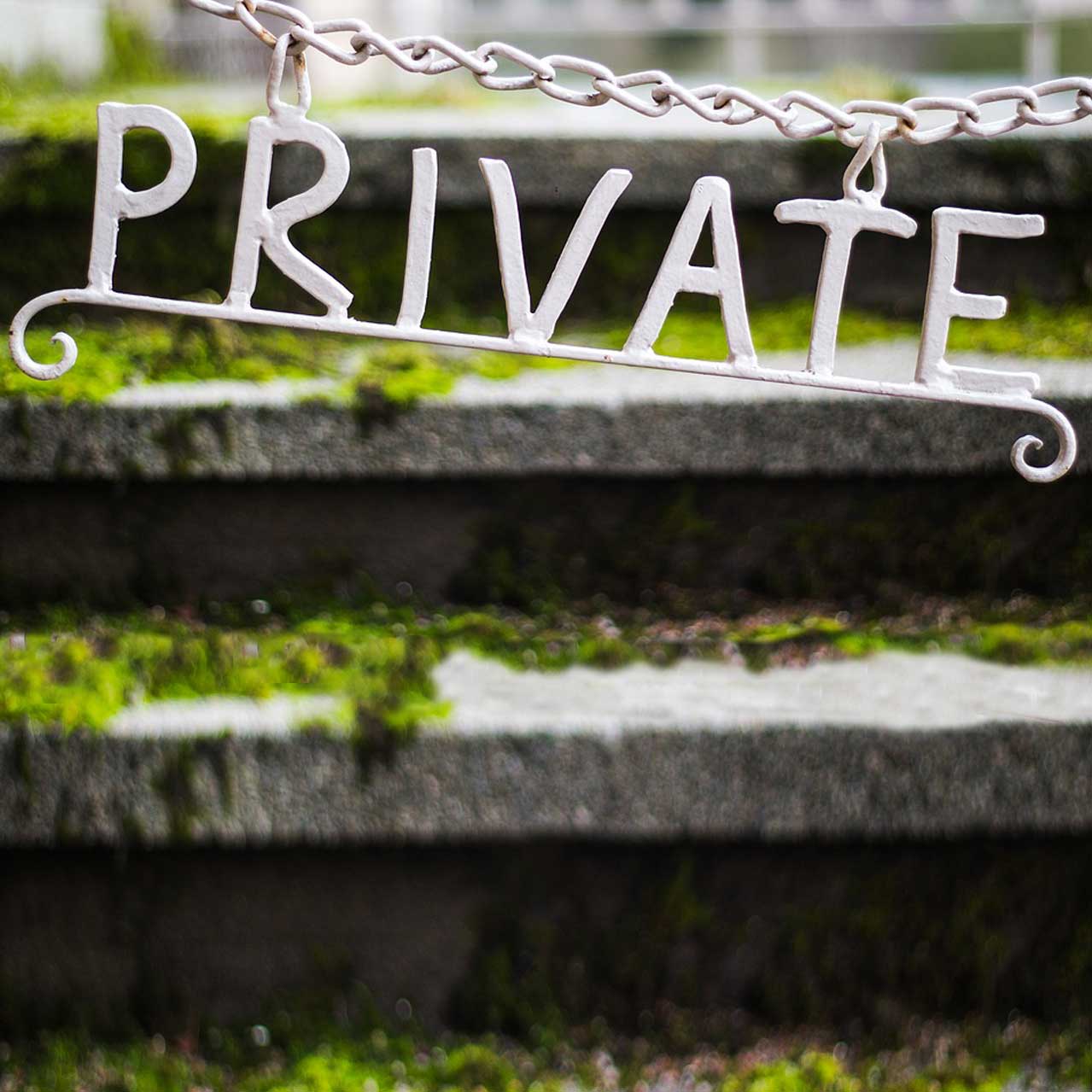 There is a predominant trend towards higher privacy toilet partitions. This trend is nothing new. For many years, end users complained about big gaps between doors and pilasters, as well as the height of panels off the floor. Slowly, builders and facility operators began purchasing bathroom stalls with no-sightline hardware and higher panels and doors (that reduce the potential for seeing above and below toilet stalls). An overseas privacy focus led to the emergence of a "European style" partition that is synonymous with increased privacy. Now matters have reached critical mass, and there is an expectation for heightened privacy of some sort on every partition project. But, there are two sides to this story. As with any choice, there are some (small) negatives associated with high privacy toilet partitions.
Cleaning is More Difficult
The larger surface area of high privacy toilet partitions results in a greater amount of material to clean. Mopping and floor maintenance are made slightly more challenging by the shortened height of stalls off the floor.
They are More Expensive
Because of the increased amount of material, the cost of the partitions, as well as the shipping and installation charges, are often raised, albeit slightly.
Installation is Sometimes More Involved
For some high-privacy partition systems, DIY installation is not possible. Some systems are only warranted when installed by a certified specialist.
If a certified installer isn't readily available, this can lead to increased timeframes and cost. Fortunately, purchasing high-privacy partitions from Partition Plus sidesteps these issues most of the time. We have an excellent relationship with many suppliers and have certified installers on staff.
Lead Times Can Be Longer
Our quick shipping configurations are some of our most popular. Often, partitions are needed quickly. Material, style, and finish can rapidly take a back seat to lead time and availability. While some high privacy configurations are quick-to-ship, others can require more time to fabricate.
Requires Increased Design Focus
Because high privacy toilet partitions, or European-style stalls, feature sleeker, contemporary designs, the other design elements of the bathroom can be left looking lacking. No one wants to be forced to upgrade tile, vanities, faucets, and the like. Sometimes standard partitions blend best with really functional washrooms.
Despite these detracting facts, embracing greater bathroom privacy is the right choice, if for no other reason than happier end users. No patron or guest will ever complain about increased privacy within a toilet stall. But because toilet partitions often represent a significant investment for a renovation or building project, it is important to understand any detriments, as well as the benefits. For any questions about high privacy partitions and how you can make them work for your space, contact us! Dial 800-298-9696 to speak with our friendly, knowledgable sales staff. Or email sales@partitionplus.com.