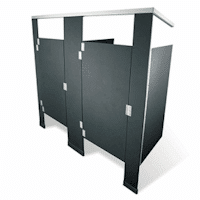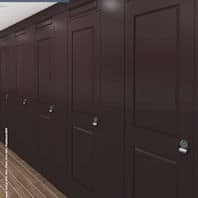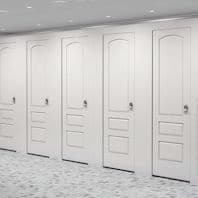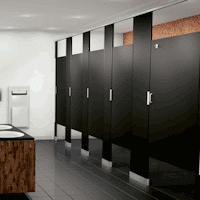 HDPE SOLID PLASTIC PRIVACY OPTIONS
We understand that different bathrooms require different privacy levels. It may be up to your personal preference or that of your client. Or, it might simply be because of the type of establishment you are putting your bathroom into.
For this reason, we offer a number of different HDPE solid plastic privacy options for your bathroom stalls. The no sight-line options include full length channels at all connections, full length hinges and full length keepers. Also available are over sized doors and panels providing a much smaller gap at the floor and a significantly taller door.
No matter what you are looking for, we have the right option for you.