Aria Series Solid Plastic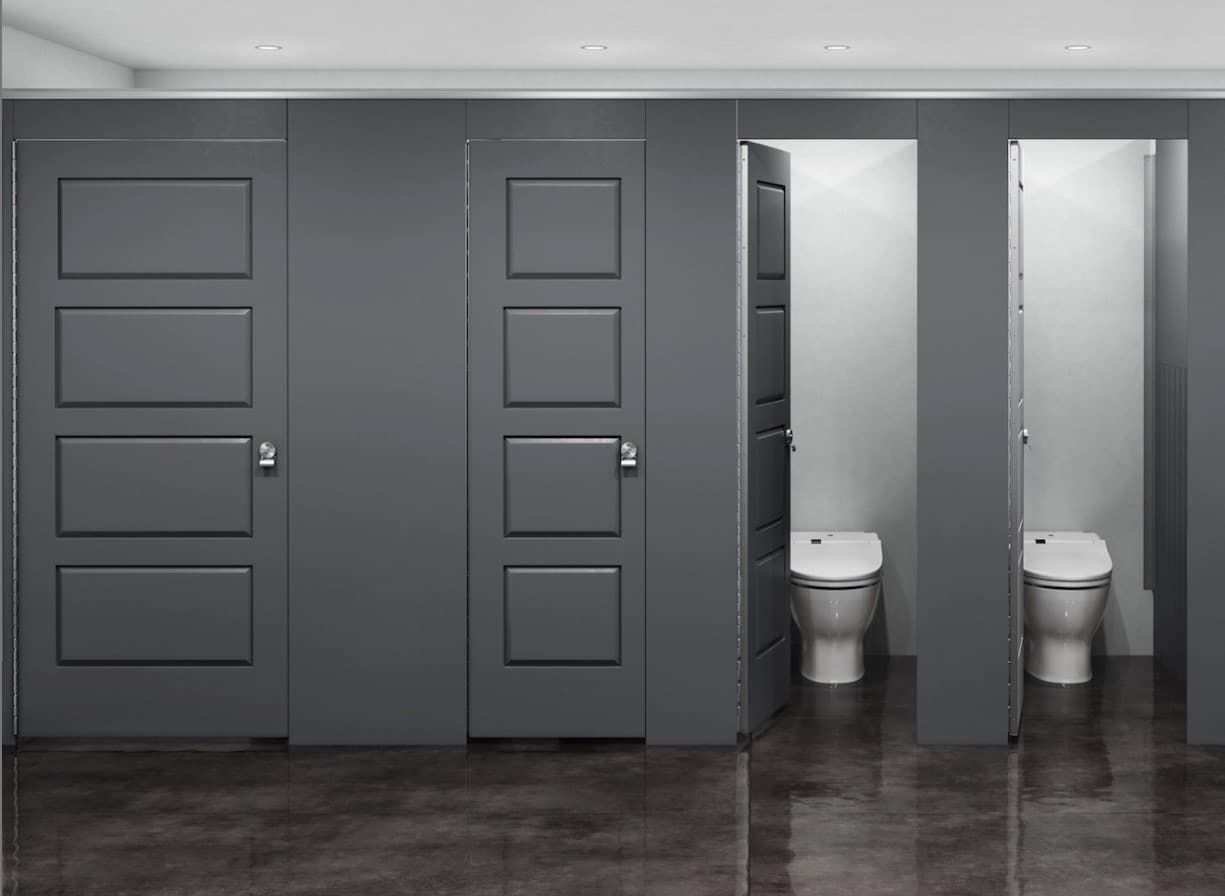 Scranton's Aria Series Partitions
Get Scranton's floor to ceiling privacy for your bathroom with Aria Series toilet partitions.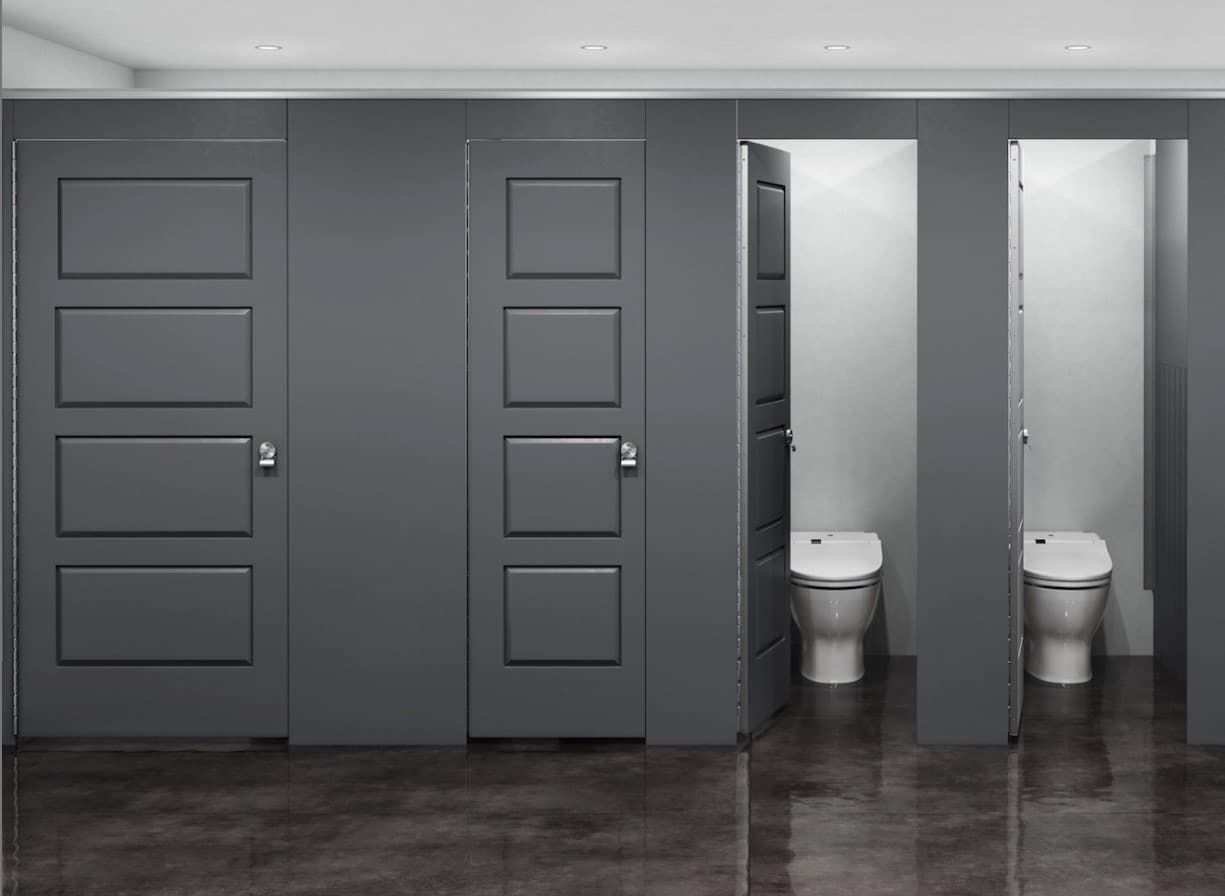 With the Aria Series, you can expect much more. These partitions provide extreme privacy, many different design choices and innovative features that will significantly upgrade the look of your room. These partitions are fit for any type of establishment, no matter how upscale.
Expect More from the Aria Series Solid Plastic Bathrooms
When you walk into a restroom designed with Aria Series Solid Plastic you will understand what sets this design apart from the rest. The days of large sight lines, boring flat doors and panels with large gaps are gone. Designers no longer need to work with antiquated systems seen in standard commercial bathrooms.
With millions of design combinations, you can completely customize the look and feel of your bathroom. Just take your existing decor into account and we're sure you will find something to match it perfectly.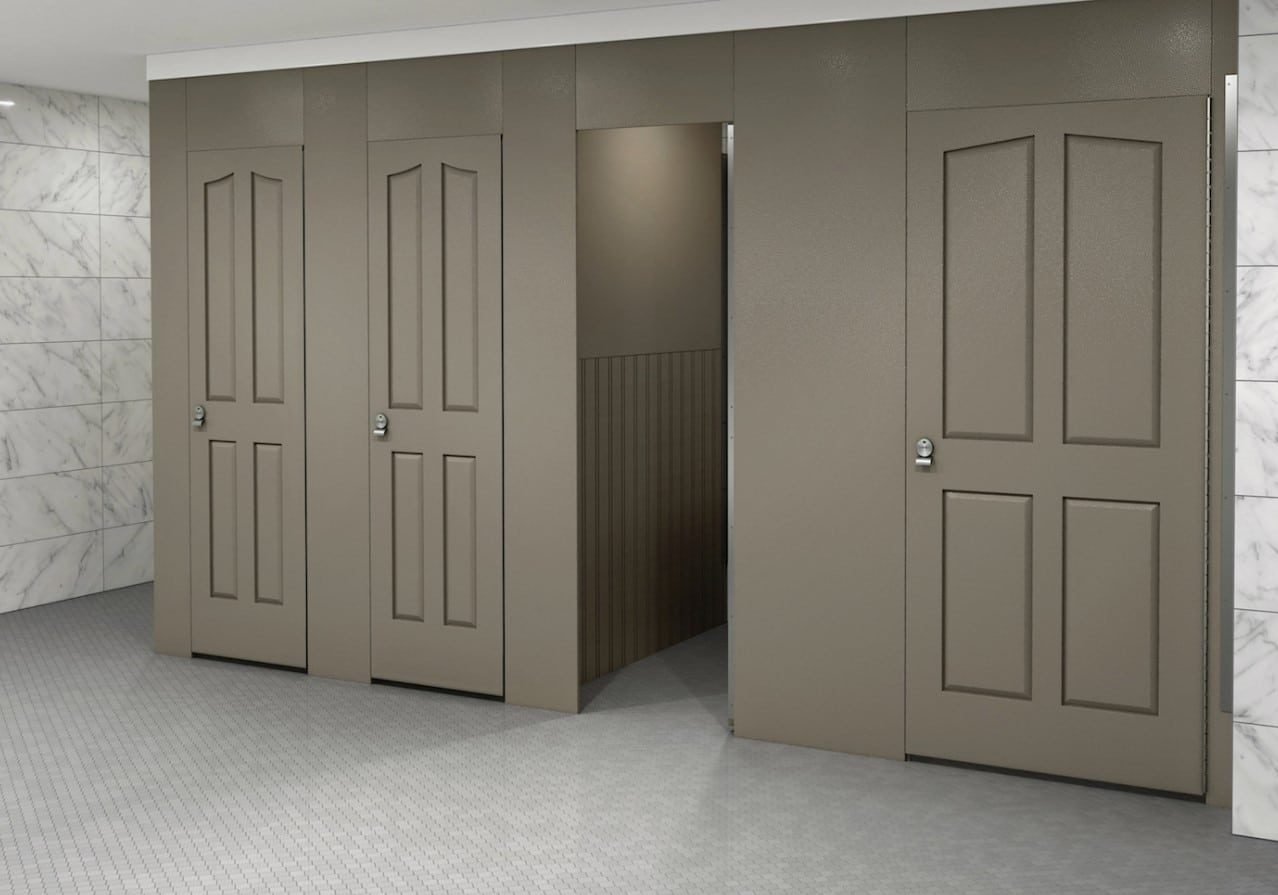 Features of Aria Partitions
The many advanced features of Aria Partitions will allow you to enhance the overall experience of your bathroom's patrons with its striking aesthetics.
Aria Series Solid Plastic bathroom partitions provide a great deal o privacy.
Aria Partitions provide you with innovative designs such as: overlapping edges, continuous edge mounted hinges and floor mounted side panels resulting in a high privacy design.
These partitions have a shoeless system which gives you enhanced aesthetics and clean lines.
They are easy to maintain due to fewer cracks and crevices for dirt to collect.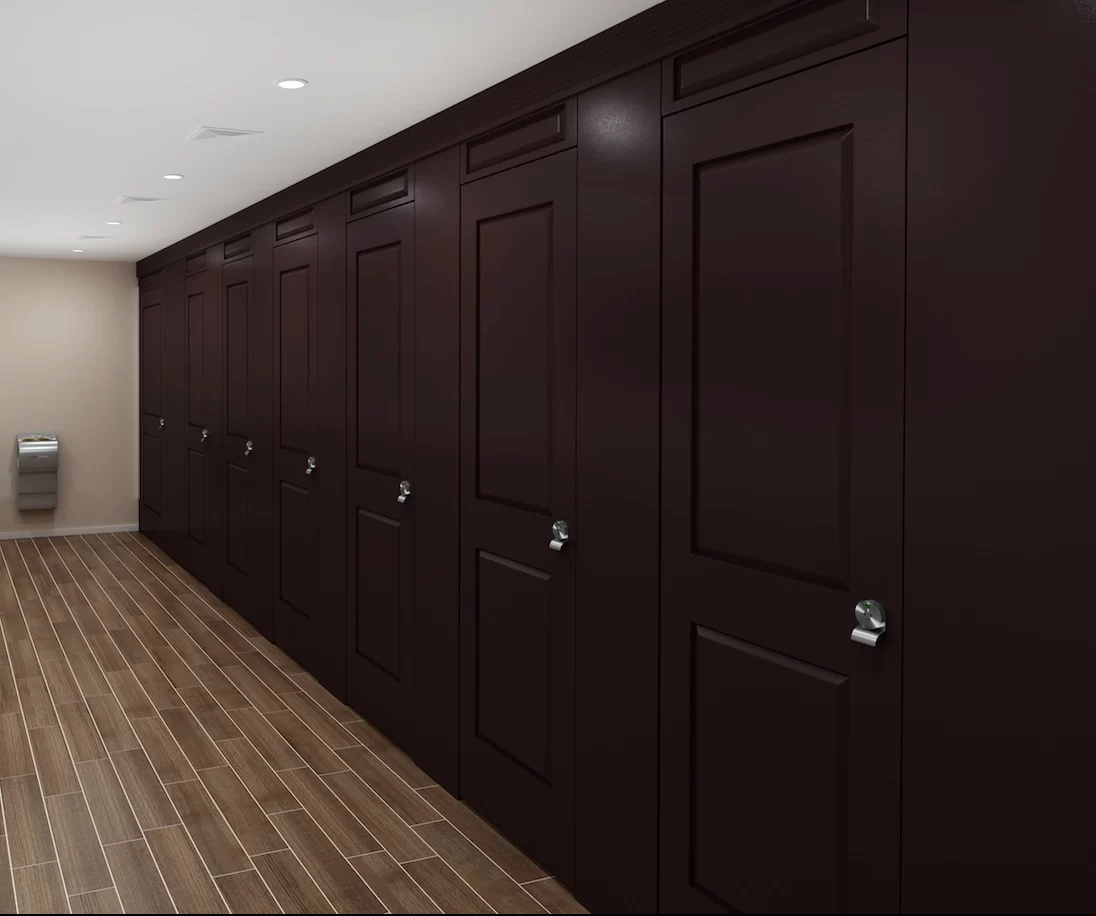 Additional Benefits of Aria Stalls
Because this wonderful system is made of HDPE plastic, it is impermeable to moisture, low-maintenance and helps to minimize bacteria growth. Aria Partitions also offer other innovative features which make the system easy to install with fewer structural restrictions.
The system is floor supported.
It does not need to tie into the ceiling for floor to ceiling configurations.
This creates tremendous design flexibility and ease of installation.
Another innovative feature is a shoeless pilaster design. This creates a cleaner aesthetic while eliminating a spot notorious for dirt collection. This means less clean-up for you. A side mounted hinge design eliminates the hinge sitting on the outside of outswing doors. The appearance of these hinges is typical in the commercial bathroom stall industry. Not having them visibly looks much cleaner. Lastly, an engraved door and modular side panel configuration allows you to create a one of a kind bathroom.
Beautiful Design that is Built to Last
Commercial bathroom stalls are more often found in harsh and high traffic environments. They tend to be damp, which makes the materials susceptible to mold, mildew and rust. Unfortunately, it is also common to see graffiti and vandalism in these public spaces.
For these reasons, it is important to invest in a product that will save you time and money. A product that is meant to stand the test of time. The Aria Series Solid Plastic bathroom is meant to do just that.
Solid plastic partitions are built to last, down to every detail. Graffiti can be easily wiped clean with a common non-abrasive cleaner. Scranton Products' performance plastic is formulated with a solid color throughout, scratches are difficult to see and can easily be buffed out. Compared to other traditional material types, performance plastic has a greater resistance to impacts and dents providing you with a low maintenance restroom that will look great for years.
If you want a nice product that will be easy to maintain and clean, the Aria Series Solid Plastic is the way to go. After you install your new bathroom, the only thing you will need to do is keep up with regular maintenance to keep it in the best possible working order for years to come.
So Many Ways to Get a Quote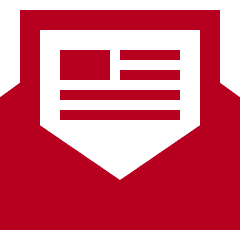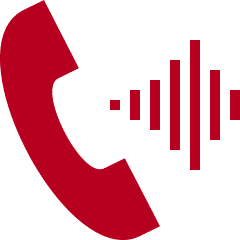 Call
Get in Touch with Our Experienced Team
Call: 800-298-9696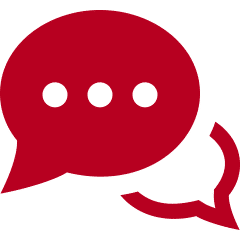 Text
Send Us a Message with the Stalls You Want
Text: 410-343-9660

Need Additional Details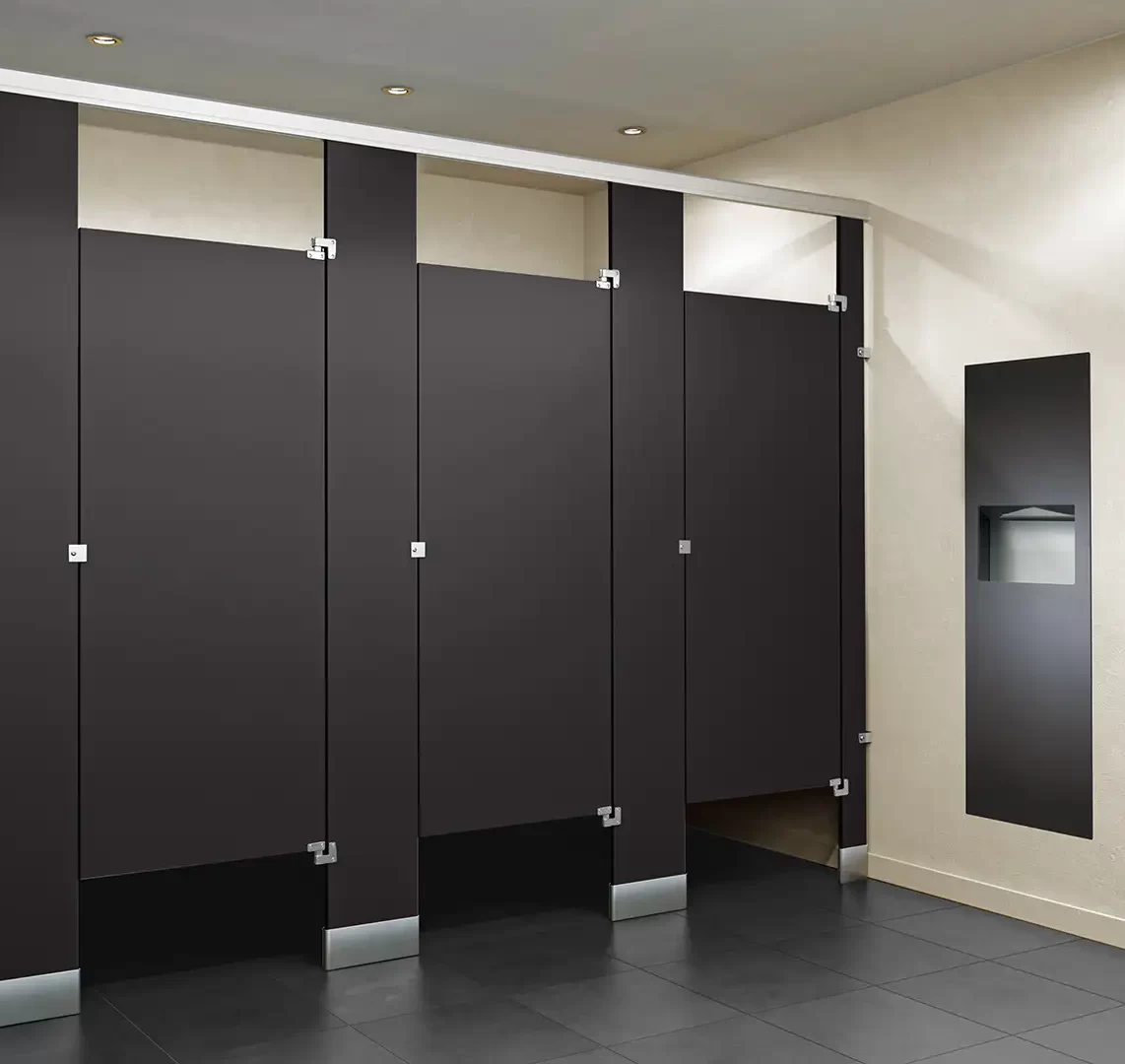 See More Toilet Partitions