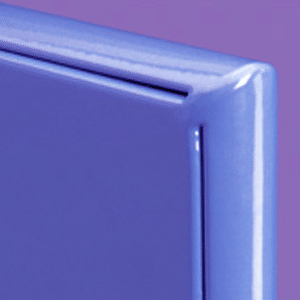 Powder coated toilet partitions are the least expensive option.
Powder coated toilet partitions are an excellent choice for most public bathrooms. They are both affordable and functional. With powder-coated steel, you can expect an appealing design, a variety of finishes, and good durability. These stalls withstand daily rigors and last many years when properly maintained. Powder-coated partition manufacturers provide a 3-year warranty that protects your investment. Furthermore, many customers find that these metal toilet stalls don't require professional installation. For these individuals, it is a DIY job.
Stalls for Every Restroom
For a moment, consider that nearly all buildings beside houses have public restrooms. Religious institutions, schools, bars, restaurants, offices, and industrial facilities typically offer at least one multi-user restroom. No two of these building types have the same toilet partition needs. Powder-coated toilet partitions are highly customizable, fortunately. The stalls' appearance, privacy, and accessibility are all completely configurable.
Accessibility: Our manufacturers had ADA compliance in mind when designing their powder-coated steel partition systems. Accommodations such as accessible hardware, extra wide doors, and wheelchair stalls are all available – and affordable.
Customizability: Powder-coated steel comes in dozens of colors, plus enhanced anti-graffiti and special-effect finishes for a modest upcharge. Find the perfect color for your stalls using our color charts.
Privacy: Despite steel's "entry-level" status as a toilet partition material, customers can opt for numerous privacy-enhancing features. These features include sightline blocking hardware and extra height panels or doors.
Compared to baked enamel and other popular stall materials, powder coated toilet partitions are environmentally sound. Powder coating uses little energy, produces few emissions, and wastes almost no material. About half of the steel used in powder-coated stalls is recycled, with more than 35% of it being post-consumer. The harmful VOCs produced during enamel painting processes are absent from powder-coating.
Additional Features of Powder Coated Toilet Partitions
If you find yourself on-the-fence about powder coated toilet partitions, consider these other innovative, helpful features. First, the partitions use vandalism-resistant screws and bolts. A person needs special tools to extract these fasteners, so you can be sure your stalls will stay in place, undisturbed. Second, no special skills are required to erect these dividers. Many customers handle the installation of this modular system without a contractor's assistance. Third, partition makers engineer powder-coated stalls to be durable. They enhance corners and seams with additional welding. Beneath the steel skin, a 1″ honeycomb, made from a fiber-based material, increases rigidity and dampens sound transmission.
Do you have questions about powder-coated toilet partitions? If so, contact our friendly and knowledgeable sales staff. Call us at 800-298-9696 or email sales@partitionplus.com. We're eager to hear about your project and needs, and supply a quote for the best available material.