Need a Hadrian Toilet Partition Quote?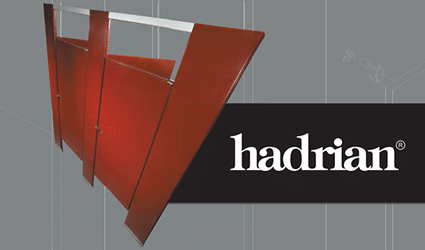 At Partition Plus, we're Hadrian toilet partition experts.
We offer several convenient ways to submit a Hadrian toilet partition request.
All these methods work well, but we recommend the first, as the online form collects everything we need to create your quote. Plus, the interactive experience provides visual aids for anyone unfamiliar with layout styles or toilet stall measurements.
Information We'll Request
To provide a Hadrian toilet partition quote, we require a few essential pieces of information about you and the project.
Project name and your contact information
Material preference (Hadrian produces powder-coated steel, stainless steel, and solid plastic)
Layout style (corner, between walls, alcove, or free-standing – and whether the layout is right or left-handed)
Number of stalls (total partitions required)
Simple measurements (overall layout width, single-stall widths, layout depth, door swings)
Shipping zip code for the order (to calculate freight costs)
Hadrian's Advanced Quoting Tools
After receiving your request and information, we start work on your quote. We make heavy use of Hadrian's proprietary Project Center software. This sophisticated tool allows us to custom-design a bathroom stall system that suits your preferences and perfectly fits your space. It wouldn't be an exaggeration to say we have complete control over the layout. Similarly, adjustments to the partitions' cosmetic appearance and privacy level are straightforward to execute.
Project Center outputs the cost of all the required hardware and components. Using your shipping zip code (which we collected earlier), the software even provides a shipping estimate. Because the software actively communicates with Hadrian's computer system, we receive information that's both "straight from the horse's mouth" and "hot off the press."
Quick, Competitive Quotes
This information, in turn, enables us to quickly provide you with a competitive price, based on accurate information. Frequently, our sales team responds to quote requests with a PDF file (containing a price, product details, and a layout drawing) just hours of receiving them. This speed wouldn't be possible with a mailed quote document. Also, you can be confident that your quote accounts for all factors that might impact the price of the project. The Hadrian's electronic, formula-driven system requires that we provide all vital information before we can see our cost. You'll find that our pricing is extremely competitive, regularly beating the competition. Hadrian's Project Center makes us aware of all our expenses (materials and shipping) in advance, which lets us offer the best deal we can.