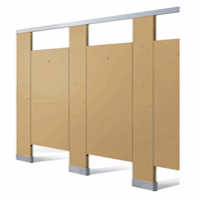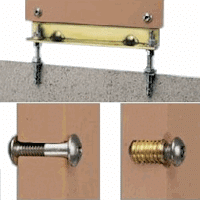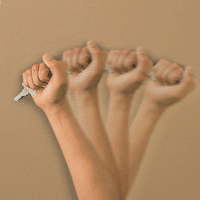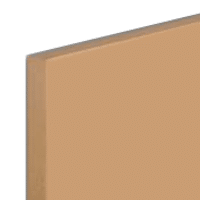 SCRC Reinforced Composite advantages make this in easy choice for people looking for a solid bathroom stall. Read below for all the great benefits of this material!
CONCEALED HARDWARE MADE OF STAINLESS STEEL
Stainless steel always offers a clean and neat look. We use a 304 satin finish stainless steel with a heavy gauge. It has durable barrel hinges that can be adjusted for partial opening and self-closing. Some other benefits of the included hardware are:
Panel-to-stile brackets consist of a through bolted design
Latches are reinforced with a through-bolted keeper.
There is also a through bolted clothes hook and Vandal resistant door stops.
An emergency access door lifts from outside but not on out swing doors.These doors are made to be efficient for anyone using them!
FULL HEIGHT STAINLESS STEEL HARDWARE OPTIONAL
If you want full height stainless steel, we have an option for you. This hardware also comes in a heavy-gauge type 304 satin finish stainless steel.
It has a self-closing hinge that runs the full height of the door.
It also has a through-bolted panel-to-stile angle brackets
U-channels run the full height of the panels
It is also equipped with vandal-resistant door stops & clothes hooks
It comes with a reinforced latch with through-bolted keeper
The emergency access door lifts from the outside except on out swing doors as well.
Please add suffix .67 to 1092 series number when you are looking for this model.
STILE BASE LEVELING DEVICE
With a 7-gauge steel angel leveling bar that is factory-installed to stile. A 3/8″ ( 10mm ) diameter stainless steel wedge floor anchors. A patented one-piece pilaster shoe conceals stile leveling device.
FACTORY-INSTALLED INSERTS COME STANDARD: THROUGH-BOLTED HARDWARE
Door hardware is secured via threaded brass inserts that provide metal-to-metal contact. Clothes hooks, latch keepers and panel-to-stile brackets are attached by through-bolted fasteners.