Solid Core Phenolic Bathroom Stall High Privacy Options
---
Available gap-free doors and pilasters interlock to prevent any viewing through the door edge opposite the hinges. Solid core phenolic gives owners the option of purchasing doors and panels in larger sizes to increase privacy. As a result, customers can flexibly customize their bathroom partitions to accommodate any clientele appropriately. In some instances, a regular bathroom stall works just fine. In other words, privacy is not a major concern. However, others may require small gaps than an average bathroom stall.
At Partition Plus, we have several different privacy options from which to choose. Below is a summary of each of the different choices we offer.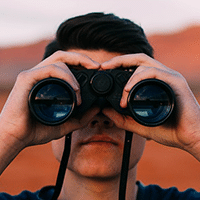 Limit sightlines with high privacy solid core phenolic stalls.
Standard Size Solid Phenolic Bathroom Stalls
Solid phenolic toilet partitions typically have door and panel heights of 58 inches. These doors have a 12-inch clearance off of the ground for overhead-braced, floor-anchored, and ceiling-hung stalls. Also, standard gaps exist between doors, panels, and pilasters.
This level of privacy is standard, however options for extended panels and smaller gaps are available.
Gap-Free Privacy Doors and Pilasters
This privacy option is available for the following mounting configurations:
Ceiling Hung
Floor Anchored
Floor to Ceiling
Headrail Braced
Maximum Solid Core Phenolic Privacy
Opt for increased-height toilet partitions. This increase in panel and door height prevents anyone from looking over or below the partition. Also, the highest privacy options reduced the elevation off the floor by more than 60%. In addition, maximum privacy stalls sit 4 5/16″ off the floor, rather than 12″ with standard stalls. As a result, privacy is ensured. Available in:
Ceiling Hung
Floor Anchored
Floor to Ceiling
Headrail Braced
In conclusion, we understand that different establishments require different types of bathroom stalls – and different privacy options. Because of this, we are ready to offer one-on-one assistance. Speak with our sales team via email (sales@partitionplus.com) or phone (800-298-9696) for more assistance selecting the best toilet partitions for your space. Above all, we are ready to assist with your bathroom partition and accessory needs.