Bathroom Stalls for Offices
Bathroom Stalls for Offices
Need bathroom partitions for your office that will add to the professional atmosphere The experts from Partition Plus are here to help.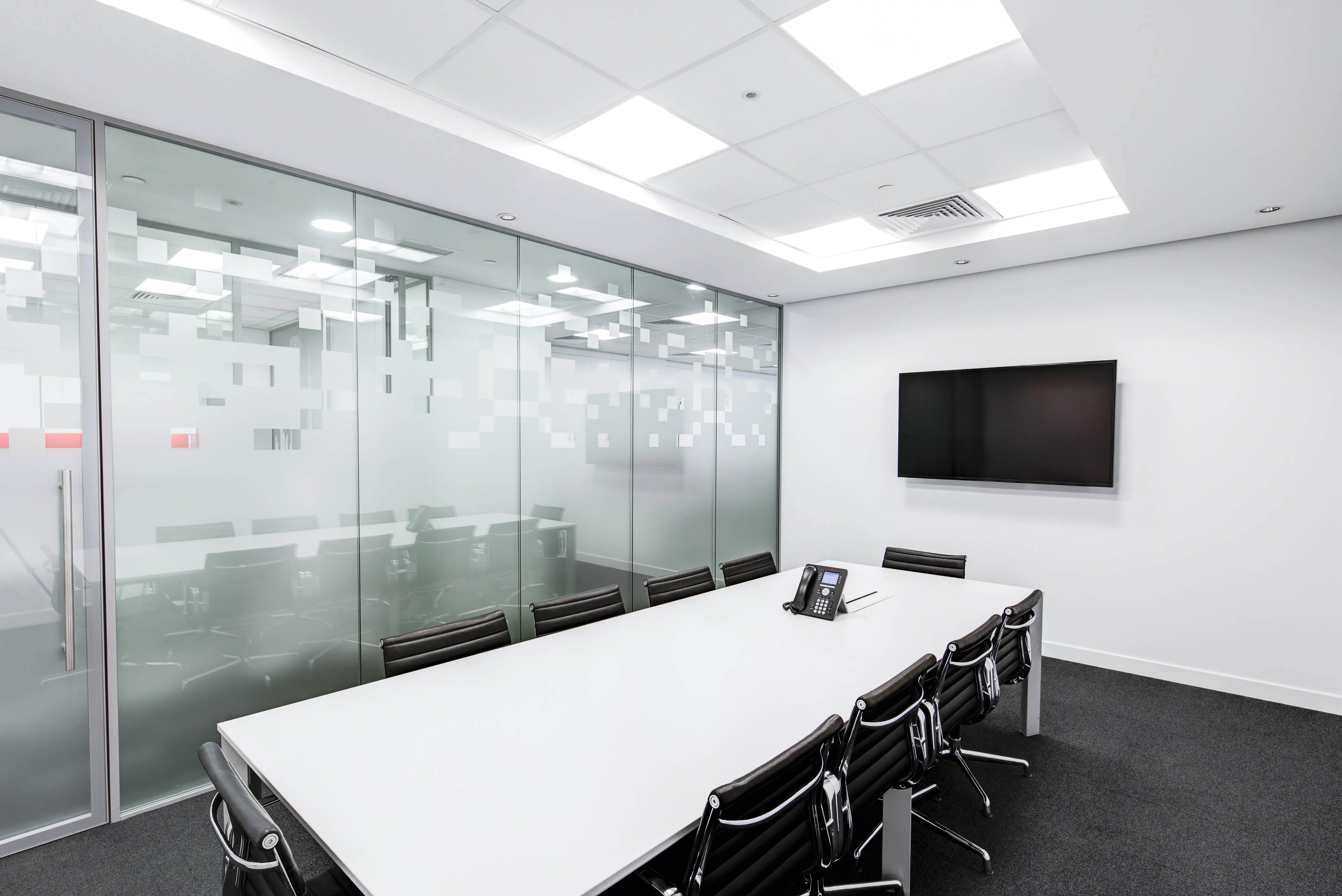 The Needs of Office Bathrooms
Office bathrooms are sometimes purposely designed to be uncomfortable to minimize the amount of time employees want to spend in them. However, having a comfortable private location to use the restroom contributes to the overall environment of the office and satisfaction of employees. There are a few factors that offices often take into consideration when purchasing bathroom stalls.
Privacy: Providing a private space for employees to take a bathroom break can be a great benefit to employee satisfaction. Offices may be interested in high privacy options that eliminate gaps on either side of the doors. Larger panel sizes that shrink the space between the stall and the floor are also available.
Design: Many offices aim to create a cohesive design throughout their building and the bathrooms should be no exception. Some offices prefer cool neutrals and a modern aesthetic while others choose warmer colors and a more traditional look. Whatever the look of choice is there are toilet partitions to match the design without breaking the bank.
Maintenance: Good looking stalls lose their appeal if they start looking broken down and dirty. Many offices look for stalls that don't get damaged easily and are easy to clean and maintain if they do. The stalls we have recommended are durable and have simple cleaning and DIY repair options.
With these aspects in mind the team at Partition Plus recommends the following choices when selecting bathroom stalls for offices.
The Best Toilet Partitions for Offices

High Pressure Laminate
High Pressure Laminate comes in hundreds of color options that can fit into the design scheme of any office at a low cost. It is easy to maintain and can be ordered with no-sightline hardware that enhances the comfort of the restroom by covering gaps on either side of the stall door.

Solid Core Phenolic
Phenolic is a higher budget material that comes with incredible benefits including over 400 color choices, high-privacy options and easy maintenance. It comes with a 25 year warranty that makes it a reliable choice for any office looking for a luxury option.

Stainless Steel
Stainless Steel offers a sleek modern appearance for any office. It comes at a higher price point than other materials but its texture options that resist damage, larger panel sizes for privacy, and easy maintenance make it worth the cost. It also boasts impressive fire resistance and eco-friendliness.
Create Your Hotel's Restroom with Partition Plus
Hotel bathrooms should be easy to design and bring to life. Here at Partition Plus we have experts ready to help you pick the best partitions for your situation.
Partition Plus has over 25 years of experience building the best bathrooms in the country. Our team is dedicated to giving you professional and expert quality help for jobs big and small. When you work with us you can count on getting a free quote that fits your needs quickly and without obligation.
If you're still not sure about what materials you want for your bathroom, or if you have any other questions, contact our team today. We look forward to working with you.