Bathroom Stalls for Hotels
Bathroom Stalls for Hotels
Need bathroom stalls for your hotel that will provide a comfortable experience for visitors. The experts from Partition Plus are here to help.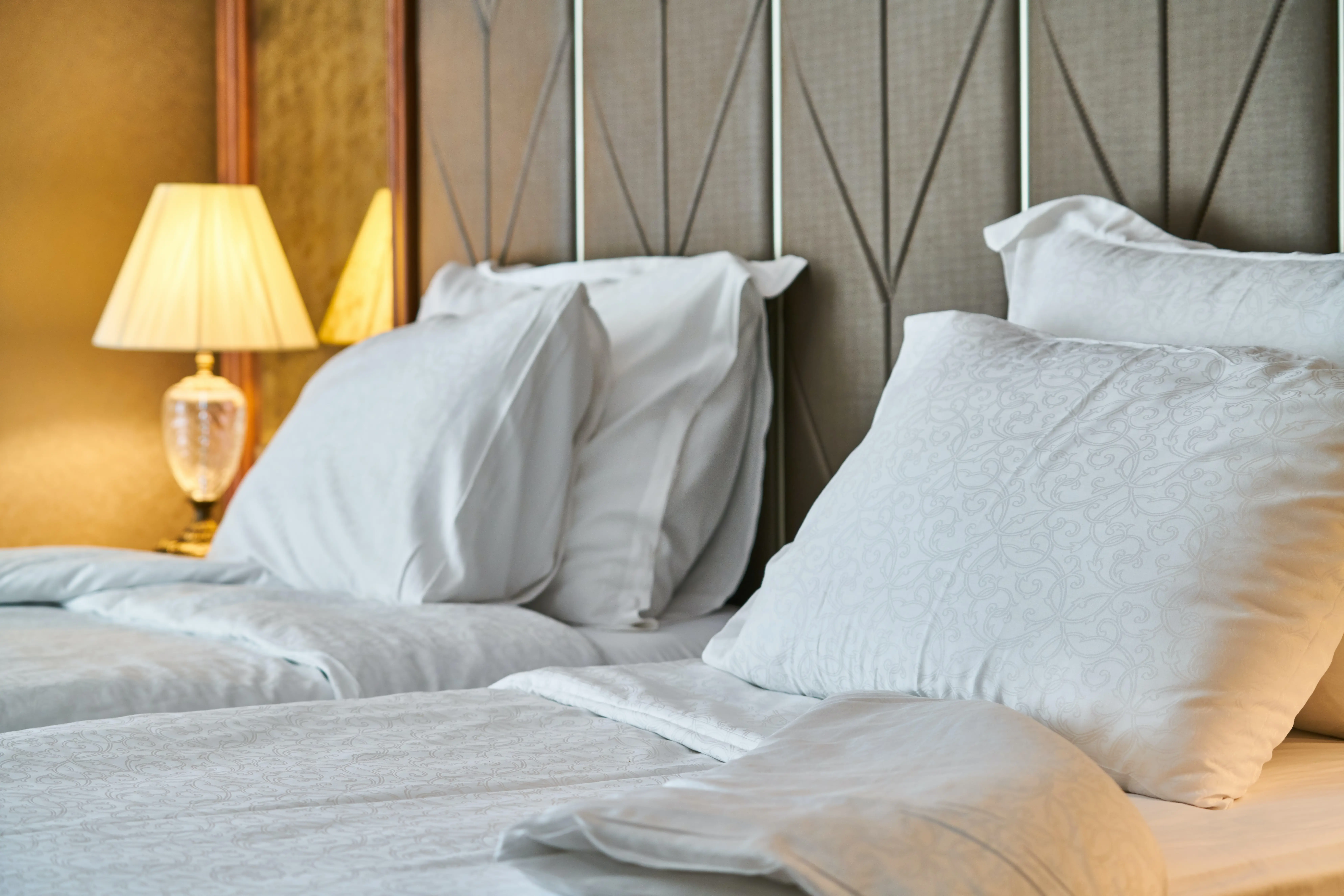 The Needs of Hotel Bathrooms
Most people when they think of hotel restrooms think of the bathrooms inside hotel rooms. But the public bathrooms inside hotels need to be considered as well when it comes to design and functionality. Hotels usually consider a few attributes when picking stalls for their bathrooms.
Privacy: One of a hotel's main aims is to keep their visitors comfortable. Some even advertise an experience that feels like home, if not more luxurious. Privacy is a large part of helping people feel secure and comfortable in a bathroom. Selecting larger panel sizes or no-sightline hardware to shrink or eliminate gaps can help accomplish this feeling.
Design: Depending on your hotel's design you may be looking for different types of bathroom stalls. An upscale and modern hotel may be looking for a sleek stainless steel or muted colored stall. Others may choose brighter colors to add a bit of flair. Regardless of your design there are stalls to match the aesthetic you are looking for.
Maintenance: With so many rooms that need daily maintenance in a hotel it can be easy to overlook the public bathroom. Because of this, easy to maintain stalls are a must for hotels. These stalls are hard to damage and easy to clean making them an excellent choice.
Taking these things into account the experts at Partition Plus have selected these materials for bathroom stalls in hotels.
The Best Toilet Partitions for Hotels

High Pressure Laminate
High Pressure Laminate is a low cost material that comes in hundreds of color options, perfect for any design. It is great for the low traffic hotel bathroom and easy to maintain. For bathrooms that need more privacy, no-sightline hardware options are available.

Solid Core Phenolic
Phenolic is a luxury option that offers design flexibility and durability. It comes in over 400 colors, is easy to maintain, and offers high privacy options. It's 25 year warranty means that you can have confidence that you have chosen stalls made to last the test of time.

Stainless Steel
Stainless Steel comes at a higher price point but its sleek modern appearance is unlike any other material. It comes in larger panel sizes for privacy and with texture options that resist damage making it versatile as well. It's surface is easy to clean and maintain making it a great choice for hotels.
Create Your Hotel's Restroom with Partition Plus
Hotel bathrooms should be easy to design and bring to life. Here at Partition Plus we have experts ready to help you pick the best partitions for your situation.
Partition Plus has over 25 years of experience building the best bathrooms in the country. Our team is dedicated to giving you professional and expert quality help for jobs big and small. When you work with us you can count on getting a free quote that fits your needs quickly and without obligation.
If you're still not sure about what materials you want for your bathroom, or if you have any other questions, contact our team today. We look forward to working with you.