Bathroom Stall for Park Pavilions
Bathroom Stalls for Park Pavilions
No matter what kind of establishment your bathroom is for we have the best stalls for your industry's needs.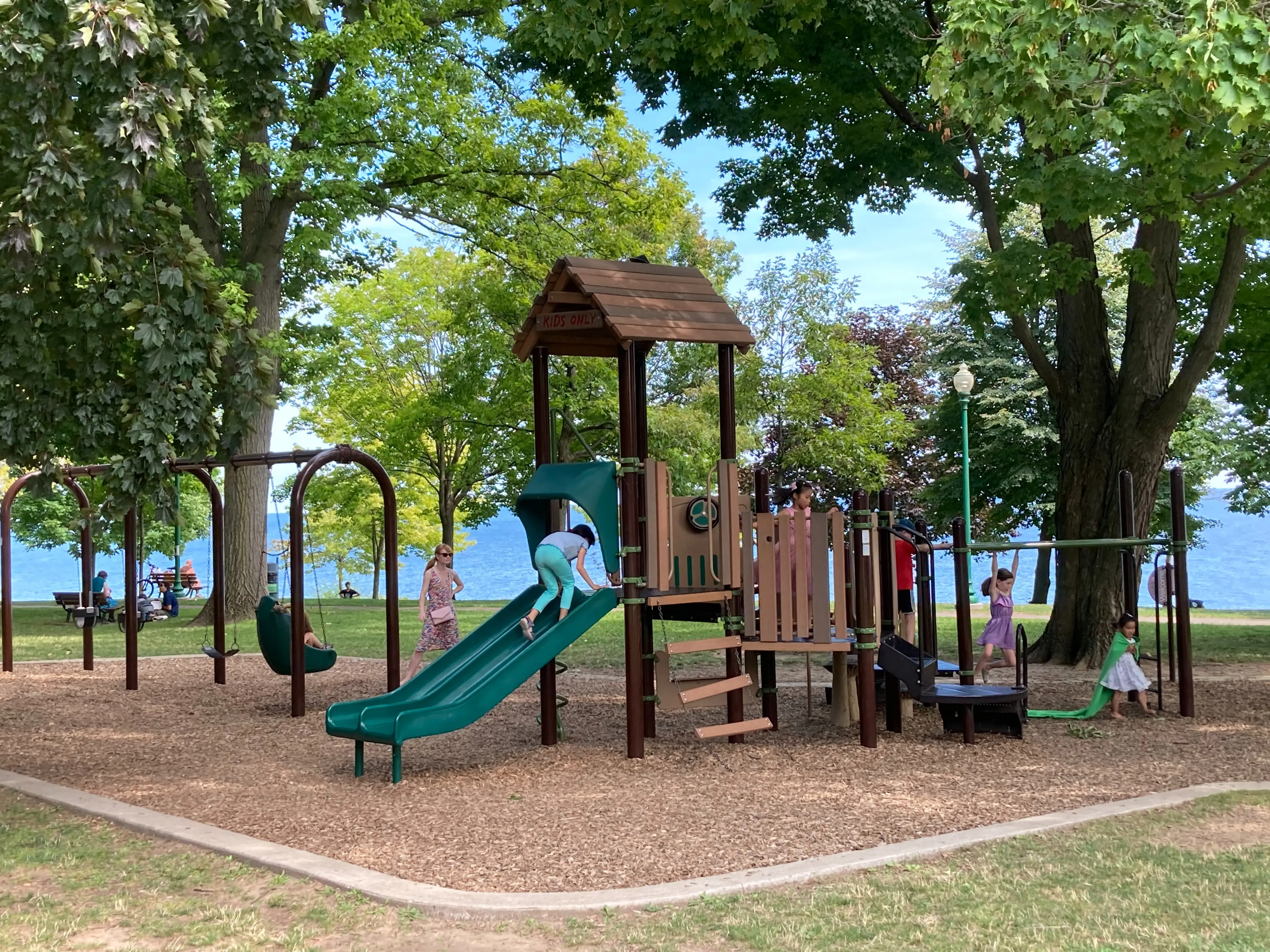 The Needs of Non-Climate-Controlled Bathrooms
Bathrooms in park pavilions and other outdoor or non-climate-controlled locations are important to get right due to their harsh environment. With a carefully selected material choice you can be confident you have stalls that will last. Here are some of the concerns to think about.
Budget: Park pavilion and other non-climate-controlled bathrooms tend to have lower budgets when compared to other restrooms. Because of this fact it may be tempting to get the cheapest possible stalls. However, this causes a problem because if you don't take into account weather conditions, moisture levels, potential damage and other factors you will end up with broken warped stalls. It is better to spend the money up front rather than have to replace stalls only months after buying them. Luckily there are a variety of price points for stalls, making it easier to get ones that are right for your bathroom.
Potential for Damage: Park pavilion bathrooms have a large potential for damage both accidental and intentional. Bags and keys bump and scratch against partition walls. People sometimes come to graffiti stalls or engrave messages. Picking stalls that can resist this damage is key when purchasing bathroom partitions for non-climate-controlled locations.
Potential for Moisture: When a bathroom is non-climate controlled it makes it especially susceptible to the moisture in the air. When certain partition materials are in a high-moisture environment they tend to warp and break down quickly. So it is better to choose a moisture-resistant stall material when selecting partitions for your park pavilion's bathroom. Solid Plastic and Phenolic are two excellent choices that we recommend for these bathrooms due to their water-resistant nature.
Keeping these factors in mind the experts at Partition Plus recommend the following materials when selecting bathroom stalls for non-climate-controlled restrooms.
The Best Toilet Partitions for Non-Climate-Controlled Areas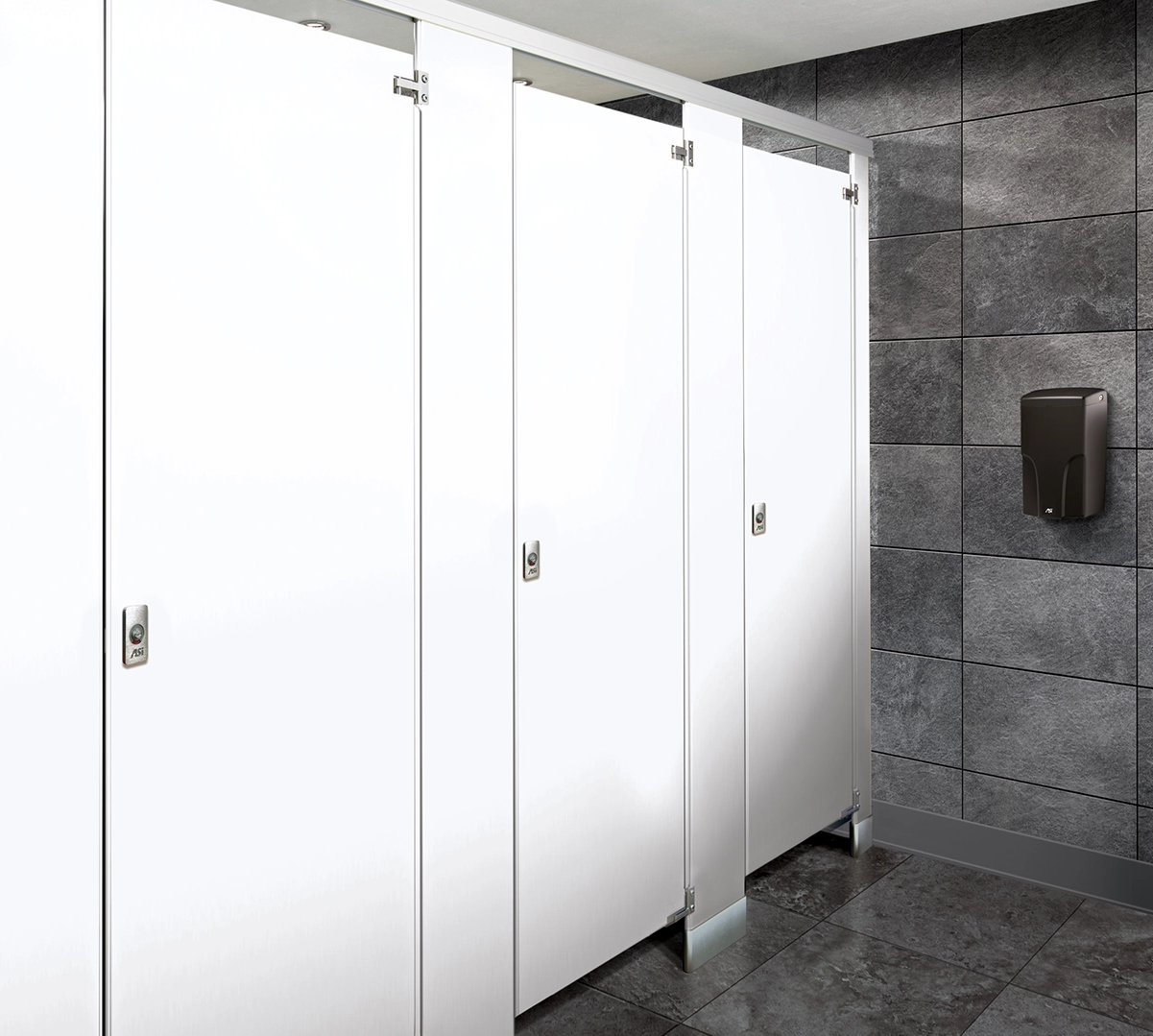 Powder Coated Steel
Powder Coated Steel is a great low cost material for gyms and locker rooms offering durability and a variety of design options. Privacy can be enhanced with larger panel sizes and no-sightline hardware. However, this is not a good option for high moisture locations as the material is not waterproof.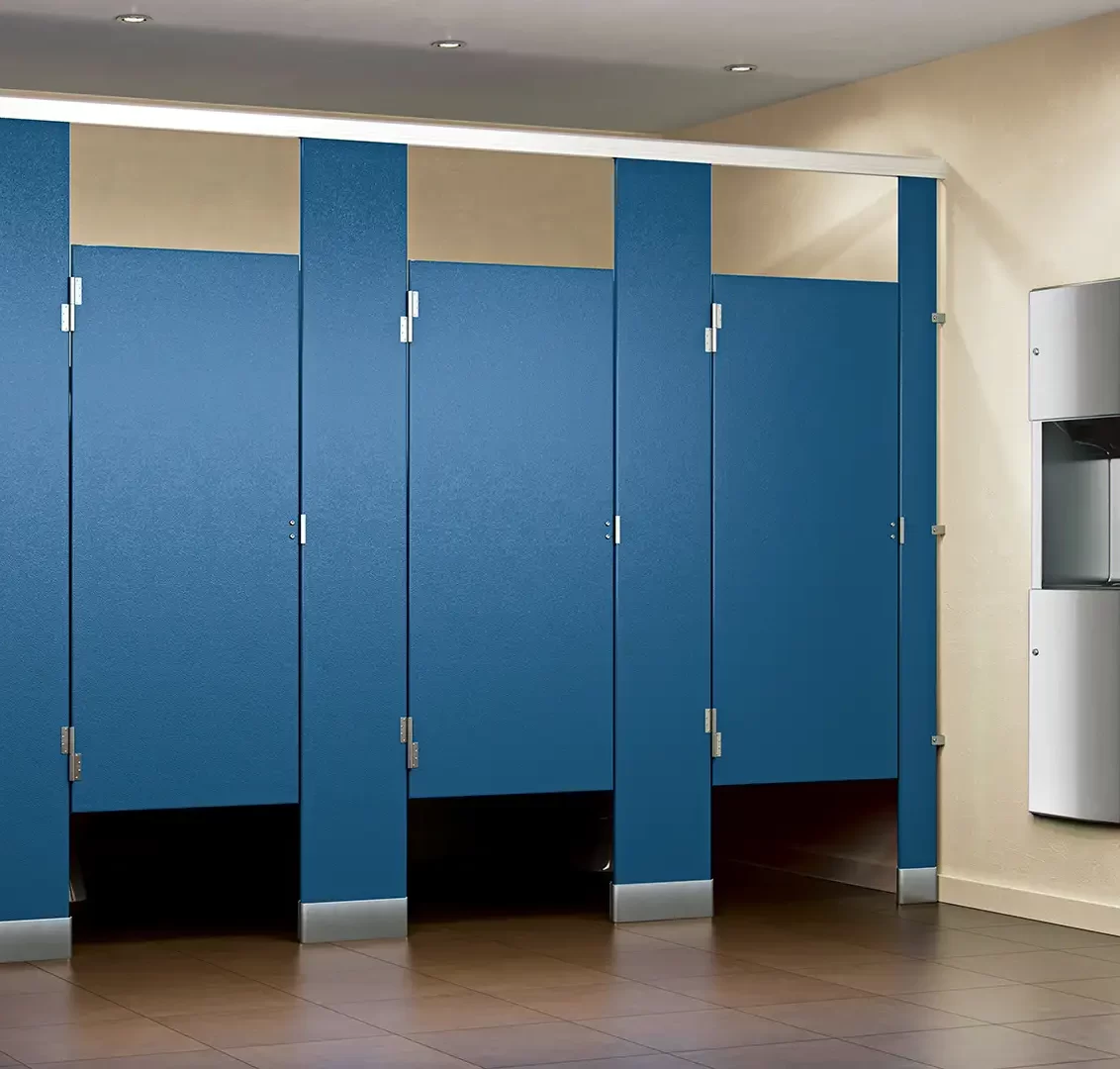 Solid Plastic HDPE
Solid Plastic is an excellent choice for non-climate-controlled bathrooms due to its waterproof nature. It is the lowest-cost moisture resistant material and also offers strong graffiti resistance and bright color design options to add a bit of fun to your park pavilion restroom.

Solid Core Phenolic
Along with the many smaller jobs we handle on a daily basis, we also have been able to engage in very high-profile projects including, but not limited to the White House, the Pentagon, and Raven Stadium. Whatever the job, whether big or small, we strive to offer our expertise and professionalism on the same scale. To see who else we've helped, check out our more extensive list of some notable projects that we have done as a company can be found further down this page.
Build Your Park Pavilion Bathroom with Partition Plus
Park pavilions and other non-climate controlled bathrooms need stalls that will stand the test of time. At Partition Plus our experts are ready to help you make the best choice for your restroom.
Partition Plus has over 25 years of experience building the best bathrooms in the country. Our team is dedicated to giving you professional and expert quality help for jobs big and small. When you work with us you can count on getting a free quote that fits your needs quickly and without obligation.
If you're still not certain which partitions you want for your bathroom, or if you have any other questions, call our team today. We look forward to working with you.