---
Stainless steel bathroom stalls have many advantages. The most obvious is that they look great. Additionally, they are incredibly safe, function very well, are environmentally friendly, and are easily customized. If you are looking for a beautiful product that'll last for years to come, continue reading. Stainless steel bathroom stalls may be the best choice for you.
Stainless Steel Partitions Elevate Design
Perhaps you are designing bathrooms in an upscale office building or a fancy lounge. Stainless steel bathroom stalls would be perfect. All stainless partitions feature a highly polished finish with a lustrous shine. The stalls will gleam in any environment: bright or dark, modern or traditional, masculine or feminine. This quality makes stainless appropriate nearly any bathroom. Stainless steel bathroom stalls from Partition Plus make any restroom feel complete. Your guests are sure to appreciate this.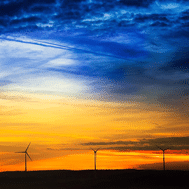 Stainless steel bathroom dividers are very environmentally friendly.
Environmentally Friendly Stainless Steel Bathroom Stalls
Few products are both flashy and environmentally conscious. Fortunately, stainless steel bathroom stalls are one of those products. It is an excellent choice for responsible building owners looking to lower their ecological footprint.
Stainless steel stalls exceed 90% recycled content (76% recycled post-consumer and 15% recycled pre-consumer)
Stainless steel bathroom partitions can help your structure obtain LEED certification.
Partitions made from stainless steel are designed to last a lifetime. But if you do decide to replace your stalls, don't worry about them ending up in a landfill. Because the stalls are almost entirely metal and paper fiber, they are readily recyclable.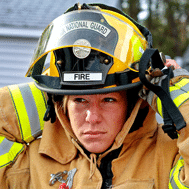 Top of the line fire resistance is a benefit of Stainless Steel
Leading Fire Resistance in Bathroom Dividers
Stainless steel far exceeds the standard for fire resistance.
Featuring an ASTM E84 CLASS A fire rating
The superior fire resistance of stainless steel means a few different things. First, in the event of a fire, exposure to harmful smoke is limited. Second, fire resistant stalls help contain the fire to a small area. This quality minimizes further damage and increases safety. The ASTM E84 CLASS A rating makes stainless steel partitions ideal for highrise structures.
Stainless Steel Bathroom Stalls Banish Rust
Nothing is worse than corrosion and rust stains. When you choose stainless steel, you are deciding against tarnishing. Our manufacturers use Type 304 stainless steel, which carries a resistance against rust-based deterioration. This durability is attributable to the chromium content of Type 304 stainless steel. It is a naturally rustproof material. So, you can be sure your stainless steel stalls will look great for years. They'll also minimize cost and hassle by extending the time between replacement.
Maximum Stainless Steel Privacy
In toilet partitions, doors and panels have a standardized height above the floor. The typical height suits most when it comes to bathroom privacy. But different facilities require different levels of privacy. Because of this, manufacturers offer door and panel height options. There are four different variations:
Junior
Standard
Elite
Elite Plus
The choices range from the least private to complete privacy.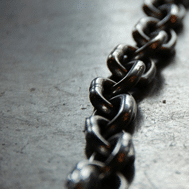 Stainless steel bathroom dividers are very environmentally friendly.
Strength and Visual Appeal
To take your stalls to the next level, select a texture to match the look and style of your bathroom. These distinctive textures not only enhance the appearance but also to introduce resistance to damage and imperfections. Scratches, smudges, and fingerprints will no longer be an issue with a unique texture.
Choose from smooth stainless steel, embossed stainless steel, and a hybrid option. The hybrid option combines an embossed and smooth finish by placing #4 brushed stainless steel on the outside and an embossed finish on the inside.