---
There are plenty of reasons to choose powder coated steel for your bathroom stall. No matter the installation environment, powder coated steel stalls are the best bet for durability and lasting beauty for years to come. Here are the top benefits of using these stalls in your restroom!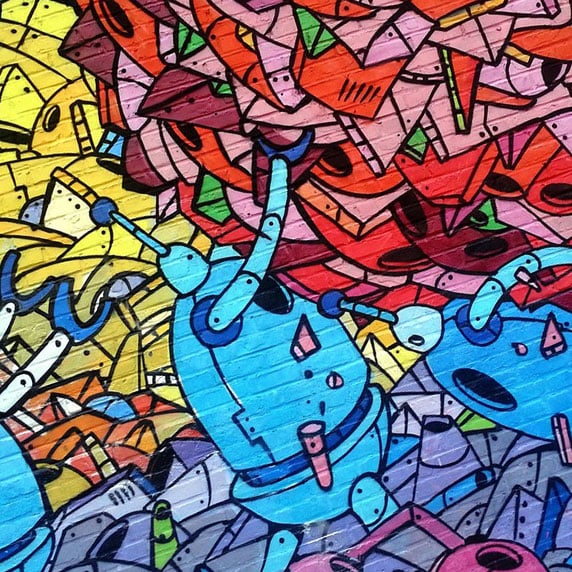 Some graffiti may be colorful, but it is never welcome in bathroom stalls.
Durability: Damage is No Big Deal
Let's face it; bathrooms are in high-traffic environments. Upkeep can quickly become expensive for heavily used stalls. Also, vandalism is frequently a problem. Powder coated steel bathroom stalls are known for exceptional durability. They also allow owners to keep a clean looking bathroom because of their damage resistance.
Vandal-Resistance: Rowdy Users are No Match
Graffiti is often found in bathrooms, no matter the setting. Everything from spray paint to ink marker is used to scrawl messages across your bathroom. If graffiti is left there, the restroom quickly looks old, used, and in bad shape. It can also deter from the quality of your establishment. Places like bars, restaurants, and even schools are prime environments for this kind of vandalism. If your bathroom is a target for vandalism, there is an option to add an anti-graffiti powder coating. This anti-graffiti coating allows for specialized removers to be used to eliminate graffiti marks.
Corrosion-Resistance: Rust is No Issue
Humidity and dampness are no match for galvanized powder coated steel bathroom stalls! While metal and steel are notorious for rusting over time, our galvanized powder coated steel bathroom stalls will not. "Galvanized" metal has had a protective coating of zinc applied to it's finish. Zinc is exceptionally resistant to rust, and galvanization resists rust and discoloration in your restroom for years to come. This treatment is ideal for areas that are high-moisture or humid environments.

Powder coated steel stalls are fire resistant.
Top Notch Fire Resistance
Our powder coated steel restroom stalls are ASTM E84 compliant, and graded CLASS A for their fire resistance. The stalls feature reduced flammability for extra safety and protection. Fireproof stalls do not emit harmful smoke when exposed to intense levels of heat or flames. CLASS A is the highest fire rating available.
Environmentally Responsible: Good for the Planet, Good for Projects
We pride ourselves on selling stalls with 50% recycled content. Using powder-coated steel is not only efficient but also beneficial in many ways.
Powder-coating minimizes waste.
Using powder-coated steel in a project can help with LEED-certification.
Low-Cost: The Best Bang for the Buck
Powder coated steel stalls address most customer needs in one neat package. The material is:
Environmentally friendly
Resilient
Fire-resistant
Low cost
Now is your opportunity to keep your project cost low, while purchasing a high-quality product. On average, powder coated steel costs half the price of solid plastic, solid phenolic, or stainless steel upgrade. This savings on materials will, of course, contribute to your bottom line.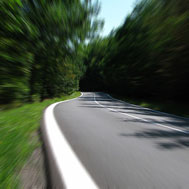 Powder coated stalls ship quicker than some other materials.
Fast: Shorter Lead Times than Most Other Materials
In a rush? We understand! Projects often have quick turnaround times, requiring fast completion. You might be working towards a grand opening deadline or another hard stop. You can rest assured that powder coated steel has a speedy turnaround time. Even those with the tightest of time constraints can utilize the listed colors on our website and have a lead time of only two to three days.