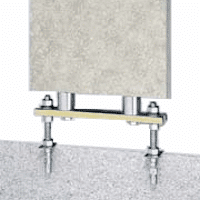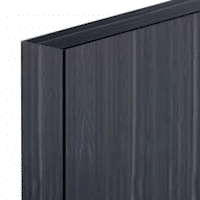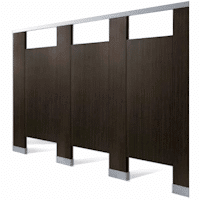 High pressure laminate advantages are abundant. Its a wonderful choice for your bathroom stalls. No matter whether you are looking to customize the bathroom of a bar or a high-end country club, we have something for you! Continue reading for a breakdown of the top advantages.
HIGHLY VANDAL RESISTANT
High pressure laminate (HPL) is wonderfully vandal resistant. All too often, toilet stalls are prime target areas for vandals The good news is that in addition to strength against physical damage, these carry a resilience against graffiti. Markings left by various types of graffiti, from makeup to spray paint, can be effectively removed through a graffiti remover.
FIGHTS AGAINST THE ELEMENTS & DAMAGE
Bathrooms need to withstand a lot of wear and tear, including damage from years of use and exposure to the elements. High pressure laminate toilet partitions carry a reasonable resistance to scratches and forceful impact. They also are resilient against moisture, heat, and cold. Just make sure to regularly clean and maintain your HPL stalls.
EASY TO CUSTOMIZE WITH COLOR AND STYLE
We have so many colors to choose from that you are guaranteed to have no trouble finding a shade that perfectly fits your bathroom! One of the high pressure laminate advantages is having well over 400 colors to choose from. With this kind of variety, any color scheme can be matched, and customization is no issue whatsoever!
LEED CERTIFIED & ENVIRONMENTALLY FRIENDLY
Both contractors and business owners can receive a considerable number of points for utilizing a high pressure laminate bathroom partition in their project. Here are some of the ways HPL stalls help out the environment:
All of the industrial-grade particle boards found in these bathroom stalls have 100% pre-consumer recycled content.
The materials used are 22% pre-consumer recycled.
The laminate is rapidly renewable and low-emitting by LEED standards.
When you realize these benefits on top of all of the rest, there is no reason not to choose HPL stalls!
STRONG FIRE RESISTANCE
Some materials can make fire spread fast. Not high pressure laminate! These bathroom stalls are compliant to ASTM E84 standards, meaning they have a resistance to fire. Based on these standards, high pressure laminate ranks as a CLASS B material. This means that the materials used in these bathroom stalls will stall the spread of fire. It will spread less quickly, giving people more time to get to safety. Additionally, it will help to minimize damage to your structure in the case of a fire.
FAST DELIVERY
In today's world, things are expected to be completed FAST. Many projects can't afford to be put aside or to wait for later. For example, you don't want to delay an opening of a store or restaurant because you don't have your bathroom stalls in place yet! Or, maybe you forgot to place an order. Lucky for you! We have you covered.
We have 35 different colors in place that have a lead time of only two to three business days. That means they will get to you FAST. You can rest assured they will be on their way to you within three days of ordering them. We have yet to be defeated by an unreasonable project deadline!
POCKET FRIENDLY
Another of the high pressure laminate advantages is that it is another member of the "economy" line of bathroom dividers. It serves a great purpose in being a largely viable solution for a number of situations. It works in a number of different environments and is budget friendly.
As mentioned above, owners/contractors can get their material exceptionally quickly if they need to meet tough deadlines. It is a highly customizable, environmentally friendly material that is fire-resistant, graffiti-resistant, and vandal-resistant.
What more could you ask for?