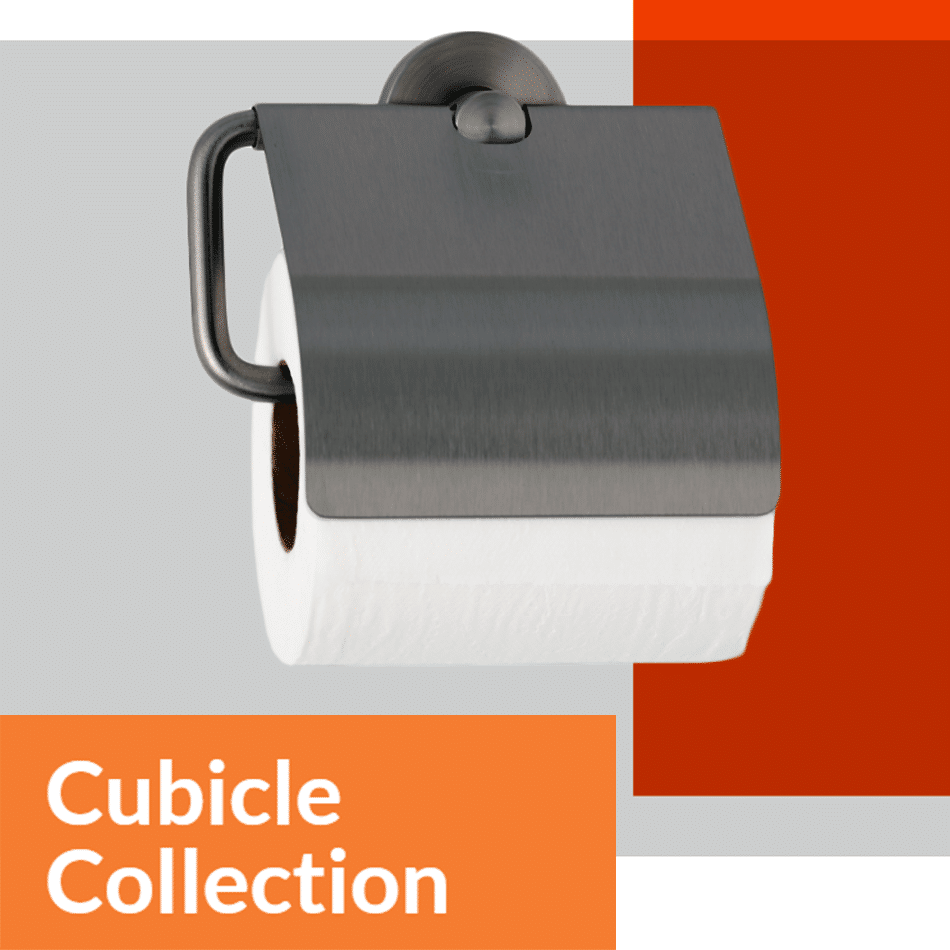 Our rep wasn't even halfway through his presentation on the 2020 Bobrick catalog before the Partition Plus website team started whispering among themselves about which new items we wanted to post first. Believe it or not, we are that enthusiastic about online washroom accessory sales. There'd be further conversations about how to prioritize and present some of the new accessory models, but we all knew that Bobrick's Cubicle Collection items should go up first.
Fast forward a few weeks: our website now features 80% of Bobrick's newest products. We made additions in several washroom accessory categories (for example, waste receptacles and combo units), and you can navigate to all our Cubicle Collection product pages.
It occurred to us while building the new accessory pages that many of the new products were worthy of additional discussion in this blog. Specifically, we wanted to write about the Cubicle Collection for two reasons. The first being that the collection has a nifty look and makes the task of coordinating accessories very simple. The second reason was to discuss the collection's name – particularly the usage of the term "cubicle."
Now that the majority of the new-for-2020 Bobrick accessories are online (along with several other additions), we've had a chance to jot down our thoughts on the new Cubicle Collection. Read on for our impressions.